Absorbable Antibiotic Envelope Reduces Cardiac Device Infections
By HospiMedica International staff writers
Posted on 25 Mar 2019
An absorbable, antibiotic-eluting envelope that encases cardiac implantable electronic devices (CIEDs) can cut the rate of major infections by 40%, according to a new study.
The Medtronic (Dublin, Ireland) TYRX absorbable antibacterial envelope is intended to cover CIEDs such as a pacemaker, an implantable cardioverter defibrillator (ICD), or cardiac resynchronization therapy (CRT) device. The envelope has a two-fold purpose; first to stabilize the CIED, and subsequently to dissolve and release the antibiotics rifampin and minocycline into the surgical site for a minimum of seven days, in order to prevent potential infections. The envelope is fully resorbed approximately nine weeks after implantation.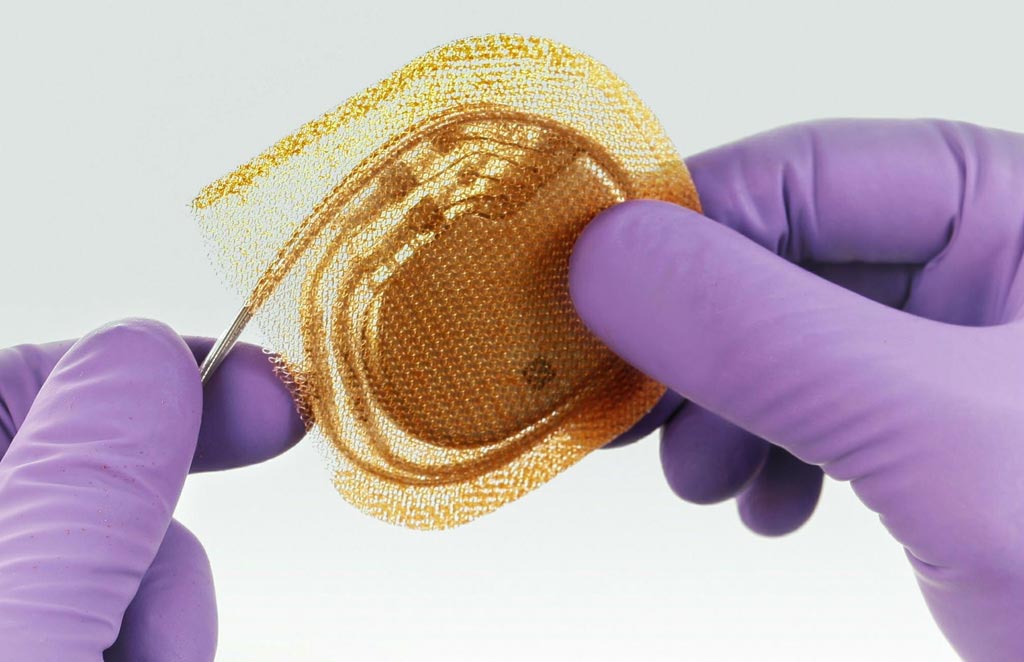 A new study by researchers at the Cleveland Clinic (CC; OH, USA) and other institutions enrolled 6,983 patients in 25 countries, who were randomized to either receive an envelope with their CIED, or not, and followed for at least 12 months. The results revealed that in the control group, 1.2% of patients developed a major infection, compared to 0.7% in the envelope group. Of major infections, 17 were endocarditis, and 50 were CIED pocket infections. The study was presented at the American College of Cardiology (ACC) 68th annual scientific session, held during March 2019 in New Orleans (LA, USA).
"While the risk of major infections is low, when they do occur, they can be devastating for patients, resulting in invasive procedures, device removal, prolonged hospital stays and potentially death," said lead author Khaldoun Tarakji, MD, MPH, associate section head of cardiac electrophysiology at the CC. "Other than the use of antibiotics right before the device procedures, this is the first intervention proven to reduce the risk of infection in a randomized clinical trial of this magnitude."
Minocycline and rifampin have been shown to provide a broad spectrum of activity against a wide range of antibiotic-sensitive and antibiotic-resistant bacteria, with the combination of the two drugs shown to be superior to vancomycin, clindamycin, novobiocin, and minocycline alone. In combination, they have also been found to be more potent than combined chlorhexidine and silver sulfadiazine, and equivalent to ceftazidime or amphotericin B against gram-negative bacilli and Candida albicans.
Latest Critical Care News
Other channels