Electrotherapy Stimulator Treats Anxiety, Insomnia and Depression
By HospiMedica International staff writers
Posted on 10 Apr 2019
A new stimulation device delivers micropulses of electrical current across the patient's brain, resulting in a reduction in anxiety levels, insomnia, and depressive mood.
The Innovative Neurological Devices (Carmel, IN, USA) Cervella Cranial Electrotherapy Stimulator (CES) is designed to deliver a very low-level current to the patient's cranium via a pair of conductive treatment electrodes incorporated which are seamlessly integrated into Bluetooth-enabled noise-canceling stereo headphones. The headphones are controlled via an app installed on a smart device, which is used to adjust the intensity level, frequency, and duration of the treatment. The app also allows the patient to automatically store treatment history for review by the patient's healthcare provider.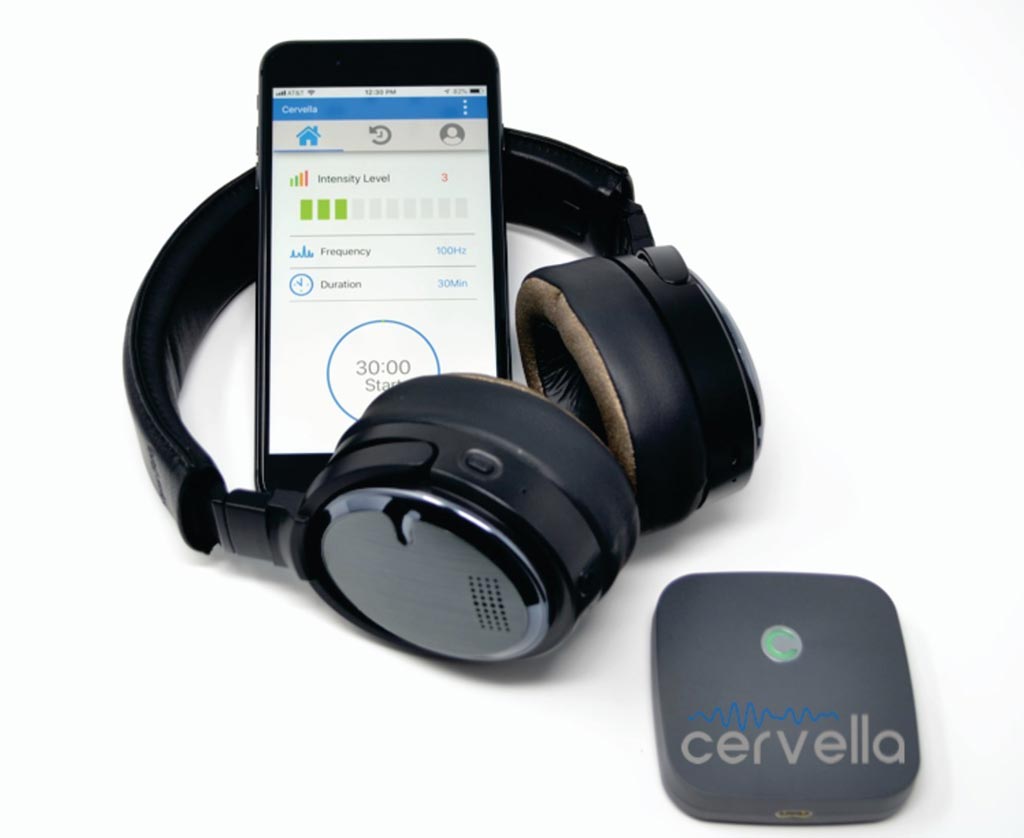 Following a treatment session, which typically lasts 30 minutes, patients experience a reduction of anxiety levels and insomnia, leading to improved sleep patterns. Longer-term use has been clinically validated to have a positive effect on reducing a patient's depressive mood. During treatment, patients can listen to music via a dedicated Bluetooth connection or use the active noise reduction feature of the headset, which allows use during study, work, or play; Cervella is thus designed to fit into the patient's lifestyle, not the other way around.
"For many years, CES devices have been clinically validated as a safe and effective alternative to drug-based therapies, without the side-effects that often exist with the use of antidepressants," said Bart Waclawik, President and CEO of Innovative Neurological Devices. "By making the Cervella device appear indistinguishable from ordinary over-ear headphones, patients will have the freedom to use the device in anxiety-inducing situations without curious looks from onlookers."
According to clinical and research studies, the micro current delivered by CES results in several effects on the brain, including modulating the default mode network (DMN), endogenous brain oscillations, and changes in neurotransmitter levels such as serotonin. The efficacy of CES as a treatment option for anxiety, insomnia, and depression is well demonstrated and documented through numerous clinical trials conducted over several decades.
Related Links:
Innovative Neurological Devices

Latest Critical Care News
Other channels