Contour System Reduces Functional Mitral Regurgitation
By HospiMedica International staff writers
Posted on 06 May 2019
An innovative device treats the primary cause of functional mitral regurgitation (FMR) by reshaping the anatomy and improving the function of the mitral valve.
The Cardiac Dimensions (Kirkland, WA, USA) Carillon System is comprised of an implantable device and a proprietary percutaneous catheter delivery system that together provide a simple transcatheter mitral valve repair (TMVR) solution, by using a jugular vein access to reach the coronary sinus under fluoroscopic guidance. The implantable device itself consists of proximal and distal anchors connected by a shaping ribbon. Utilizing the heart's natural structures, the device is designed to reduce mitral annulus dilatation upon deployment, thus significantly reducing FMR.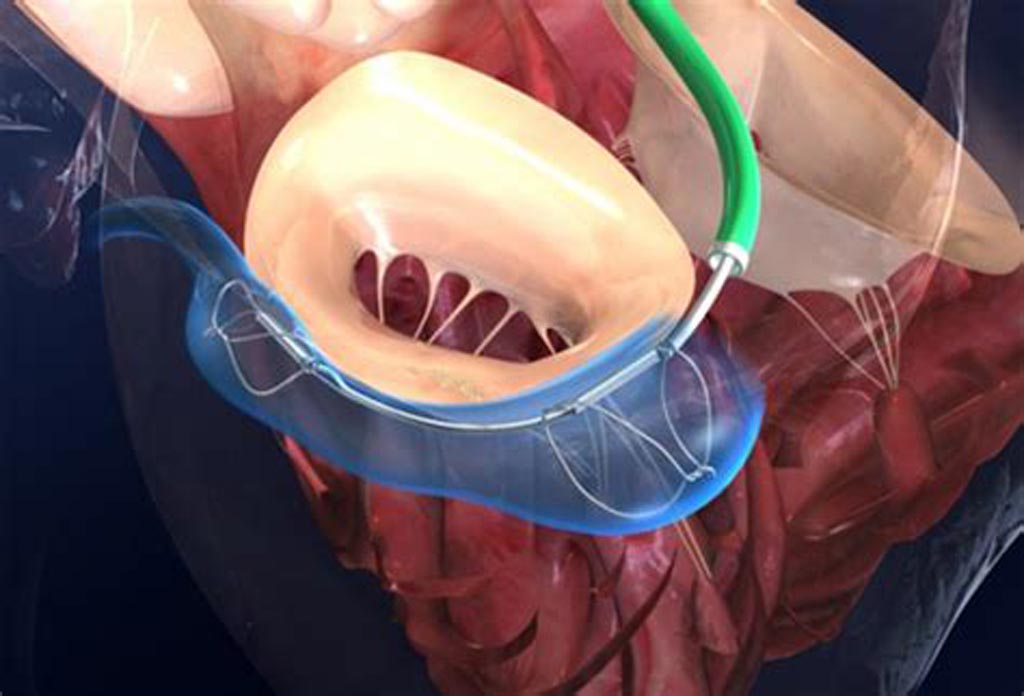 The Carillon System implant is designed to be positioned, adjusted, and gently anchored in the coronary sinus and great cardiac vein; tension is then adjusted by the physician, with a recapture feature that can provide optimal results. The reshaped, recontoured annulus helps reverse left ventricular remodeling and cinches mitral apparatus architecture, without compromising the valve itself or jeopardizing future treatment options. The simple procedure takes under one hour, with results immediately observable.
"A simplistic way of looking at the device is that we fix the door frame being too big for the doors; the door frame is just too big for the doors, in which case the doors don't shut appropriately. In relation to the heart, what that does is cause regurgitation, which means the blood is going the wrong way," said Rick Wypych, CFO of Cardiac Dimensions. "The Carillon Mitral Contour System cinches the valve or doorframe smaller, so it can close appropriately."
FMR typically results from the dilation of the left ventricle; as it increases in size, the mitral valve also expands. This dimensional increase leads to FMR, which significantly reduces the amount of blood flow out of the left ventricle to the body. Current mainstream therapies to address FMR are limited, as most patients become refractory to medical therapy over time, while traditional surgical intervention is often associated with high rates of operative morbidity and mortality.
Related Links:
Cardiac Dimensions

Latest Critical Care News
Other channels