Blood Thinners Significantly Reduce Heart Failure Sequel Risk
By HospiMedica International staff writers
Posted on 13 May 2019
Using blood thinners in patients with congestive heart failure (CHF), coronary artery disease (CAD), or irregular heart rhythms can reduce the risk of subsequent thromboembolic events, claims a new study.
Researchers at the University of California, San Diego (UCSD, USA), Université de Lorraine (Nancy, France), and other institutions conducted a mulicenter, placebo-controlled study that randomized 5,022 patients who were discharged from a hospital or an outpatient clinic after treatment for worsening CHF between September 2013 and October 2017. The patients were randomly assigned to receive either 2.5 mg of rivaroxaban (Xarelto) given orally twice daily or placebo, in addition to their standard therapy.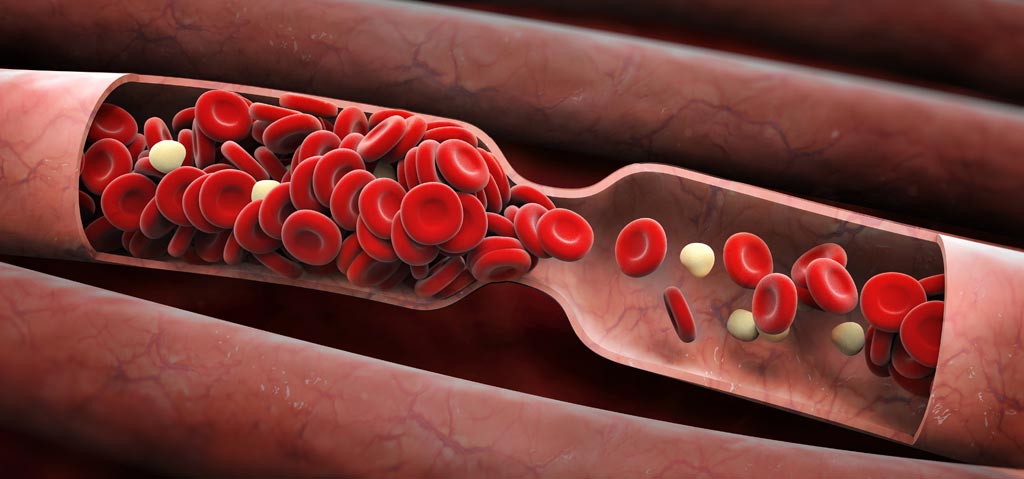 The main outcomes and measures were a thromboembolic composite of myocardial infarction, ischemic stroke, sudden/unwitnessed death, symptomatic pulmonary embolism or symptomatic deep venous thrombosis (DVT), or all of the components except sudden/unwitnessed deaths, since not all of these are caused by thromboembolic events. The results showed Rivaroxaban was associated with 2.4% reduced risk of thromboembolic events when compared to the placebo (from 15.5% to 13.1%) when sudden/unwitnessed deaths were included, and from 7.6% to 6.1% without. The study was published in the April 2019 issue of JAMA Cardiology.
"We initially wanted to know if we could improve outcomes in patients after an episode of worsening heart failure using a low dose of blood thinner. While this strategy didn't accomplish that goal, it was associated with a significant reduction in the risk of clinically important events caused by thrombosis – stroke, heart attack and sudden cardiac death," said lead author Professor Barry Greenberg, MD, of UCSD. "Although there was some increase in bleeding risk with low-dose rivaroxaban, major bleeding, which was the primary safety endpoint of the study, was not significantly increased."
Rivaroxaban, a novel oral anticoagulant (NOAC), is a highly selective Factor Xa inhibitor that acts against both free Factor Xa and Factor Xa bound in the prothrombinase complex. It does not inhibit thrombin and no effects on platelets have been demonstrated. As such, it allows predictable anticoagulation, but does not require frequent laboratory monitoring, dosing adjustments, or dietary restrictions, and incurs fewer drug interactions than warfarin. On the other hand, it does not have specific reversal agents, and may require dosage adjustment based on patient renal function.
Related Links:
University of California, San Diego
Université de Lorraine

Latest Critical Care News
Other channels