Philips and Medtronic Collaborate on AF Treatment
By HospiMedica International staff writers
Posted on 30 May 2019
Royal Philips (Philips; Amsterdam, The Netherlands) and Medtronic (Dublin, Ireland) have announced a collaboration to further advance treatment of paroxysmal atrial fibrillation (PAF).
The Philips KODEX-EPD dielectric cardiac imaging and navigation system uses dielectric imaging to create CT-like three-dimensional (3D), high-definition (HD) images of a patient's cardiac structures in real time, thus reducing the need for X-ray imaging. As the system also has mapping capabilities (without the need to reset a reference point) if the patient moves, it can also provide excellent visualization and simplified navigation, enhancing procedure efficiency and patient care.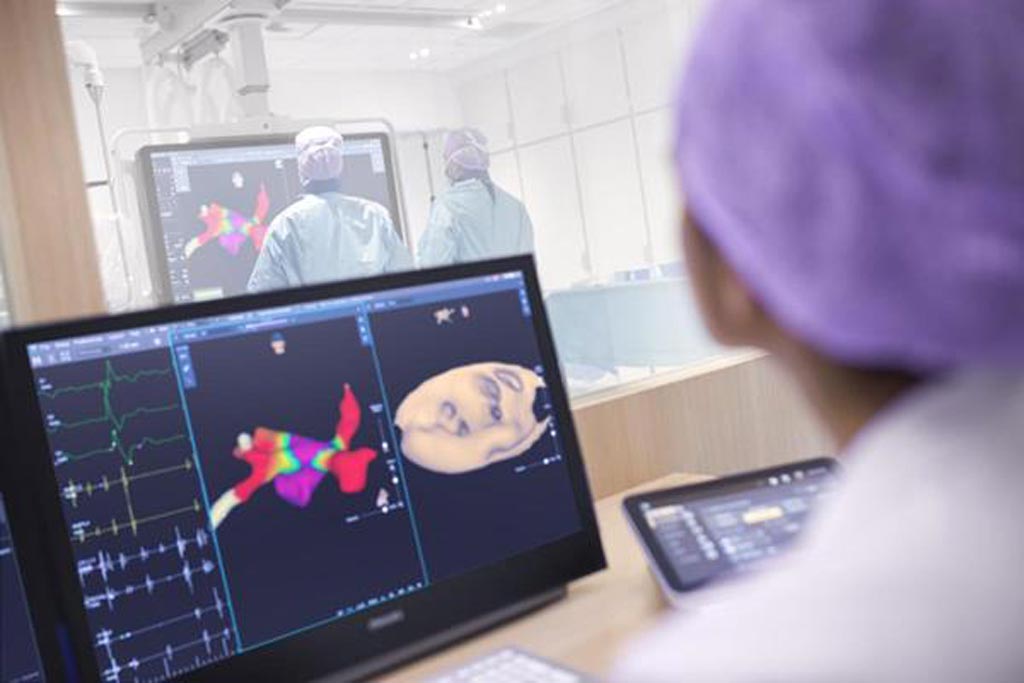 Under the agreement, Philips will integrate the KODEX-EPD system, dielectric imaging sensors, clinical software, and associated services with the Medtronic Arctic Front Advance cryoablation system to enable electrophysiologists to perform cryoablation procedures with reduced fluoroscopic imaging. In pulmonary vein isolation (PVI) cryoablation procedures, the system confirms the positioning of the Medtronic Achieve Mapping Catheter, supporting quick visualization of the pulmonary veins. Philips is also developing balloon visualization capabilities for the system.
"This integrated solution can guide physicians during the treatment of AF patients with ablation, as they can view detailed, CT-like 3D anatomy, reducing the need for X-ray imaging," said Marlou Janssen, of Philips. "Partnering with Medtronic extends the reach of our KODEX-EPD cardiac imaging and navigation system. Today, this technology is simplifying navigation, and in the future it has potential for a wide range of applications, including addressing the key unmet need of real-time therapy assessment, one of the more significant limitations of the current standard of care."
"When available, physicians will have the ability to use an innovative cardiac imaging and mapping system during cryoablation procedures, while also realizing the significant benefits of our best-in-class cryoablation therapy," said Rebecca Seidel, vice president and general manager of the atrial fibrillation solutions division at Medtronic. "AF is a growing epidemic and we are committed to providing solutions to electrophysiologists that help address the needs of their patients."
PVI is a catheter ablation technique developed to prevent focal triggers in the pulmonary veins from initiating episodes of AF. Although the procedure initially involved focal ablation with a catheter directly in the pulmonary veins, isolating the pulmonary veins by applying ablation energy at their junction with the left atrium is more effective. The PVI procedure is most suitable for patients whose recurring symptomatic episodes of AF have not been suppressed by anti-arrhythmic drugs or who do not wish to take long-term anti-arrhythmic or anticoagulation medications.
Latest Critical Care News
Other channels