Silent Heart Attack Raises Cerebral Infarction Risk
By HospiMedica International staff writers
Posted on 07 Jun 2019
A new study reveals that asymptomatic (silent) heart attacks are associated with double the risk of cardiac embolism and stroke of undetermined cause.
Researchers at Weill Cornell Medical College (New York, NY, USA), the Icelandic Heart Association (IHA; Kopavogur, Iceland), and other institutions conducted a cross-sectional study that included 925 community-dwelling Icelandic individuals (51.9% women, mean age 75.9 years) who underwent both brain magnetic resonance imaging (MRI) and late gadolinium enhanced cardiac MRI to determine whether unrecognized mitral infarction (MI) is associated with cerebral infarction. The main outcomes and measures were unrecognized MI, defined as cardiac MRI evidence of MI without a history of clinical evidence.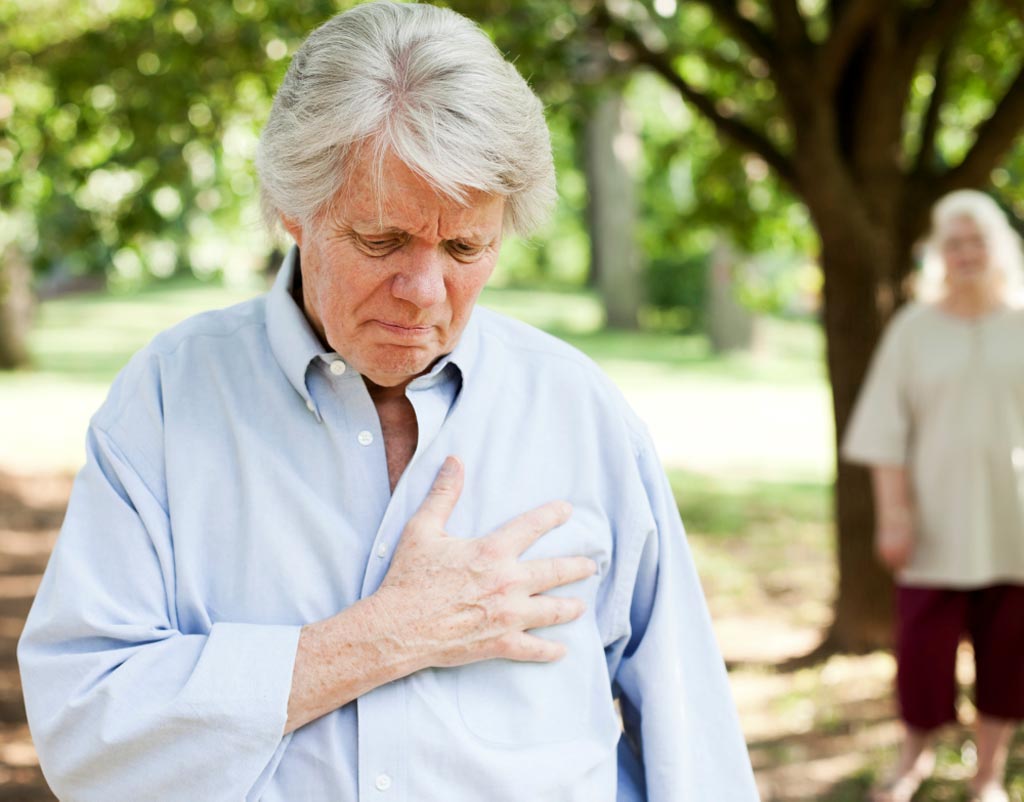 The results revealed that 23.9% of participants had cardiac MRI evidence of a heart attack. Of these, 67 experienced MI with symptoms, while 153 had silent heart attack. Overall, 33% had brain MRI evidence of a stroke, and 10% had a stroke of undetermined cause. The researchers calculated that people with symptomatic MI were twice as likely to have a stroke, while those with silent heart attack were 1.5 times as likely to have a stroke. Adjusted for demographics and vascular risk factors, unrecognized MI was also associated with embolic infarcts of undetermined source. The study was published on May 20, 2019, in JAMA Neurology.
"Silent heart attack may be a risk factor for stroke, and may explain some proportion of stroke of undetermined cause; the clot formation that occurs with symptomatic heart attack may also occur with silent heart attack," said lead study author neurologist Alexander Merkler, MD, of Weill Cornell Medical College. "If further studies confirm these results, doctors may more readily use cardiac MRI in patients with stroke of undetermined cause to see whether there is evidence of silent heart attack. They may also want to compare the effectiveness of anticoagulants to antiplatelet medications such as aspirin, which prevent platelets from clumping together."
More than 700,000 people a year in the United States alone are diagnosed with a stroke, but in 20-25% of these patients, the cause of stroke cannot be determined. One possible explanation for these strokes is that a distant blood clot travels to the brain following a heart attack. About 50% of all heart attack patients do not experience any symptoms.
Related Links:
Weill Cornell Medical College
Icelandic Heart Association

Latest Critical Care News
Other channels