Diagnostic Test Aids Detection of Prosthetic Joint Infections
By HospiMedica International staff writers
Posted on 10 Jun 2019
A new test kit detects periprosthetic joint infection (PJI) in the synovial fluid of patients being evaluated for revision surgery.
The Zimmer Biomet (Warsaw, IN, USA) Synovasure Lateral Flow Test Kit is an in-vitro visual immunochromatographic diagnostic assay designed to detect human alpha defensins 1-3 proteins in the synovial fluid of patients who underwent total joint replacements. The test, which takes approximately 10 minutes to complete, is not intended to identify a specific type of infection, but rather to be used in conjunction with other clinical and diagnostic findings to aid in the diagnosis of PJI. Each kit contains a reagent strip with all of the critical components for the assay.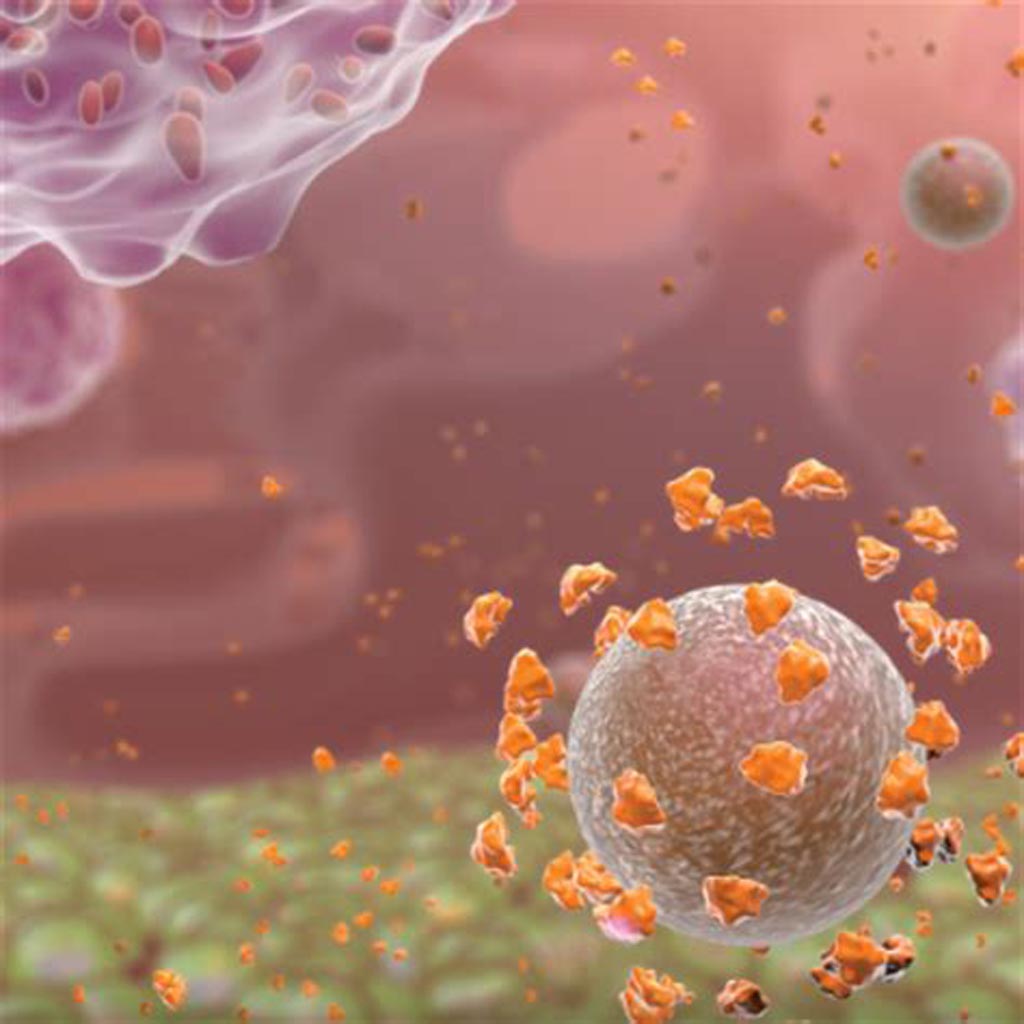 Synovial fluid is first collected with a disposable tube, and is then diluted by adding it to a premeasured dilution buffer. Three free-falling drops of the diluted sample are added to the test device to begin the testing process. The cellular material is first removed in a filtering pad, and the solution then transfers to a buffering pad, where it mixes with a gold conjugate labeled with the anti-defensin antibody. The test mixture then migrates across test and control lines; a test result line will form if the level of alpha defensin in the sample is greater than the cut-off concentration.
"With this test, health care professionals now have an additional option available to aid their clinical assessment as to whether the patient has an infection and requires revision surgery," said Tim Stenzel, MD, PhD, of the FDA Center for Devices and Radiological Health (CDRH). "Whereas before surgeons may have opted for surgery when the presence of an infection was unclear, with this test they have more information and could potentially reduce patient risk by avoiding unnecessary revision operations for replacement joints."
Alpha defensins are antimicrobial proteins released by activated neutrophils in response to microbial products or pro-inflammatory cytokines. The polar topology of alpha defensins, with spatially separated charged and hydrophobic regions, allows them to insert themselves into phospholipid membranes so that their hydrophobic regions are buried within the lipid membrane interior and their charged regions interact with anionic phospholipid head groups and water, resulting in the disruption of membrane integrity and function, ultimately leading to the lysis of microorganisms.
Related Links:
Zimmer Biomet
Latest Critical Care News
Other channels