New Technologies Save Lives During Mass Casualty Events
By HospiMedica International staff writers
Posted on 11 Jun 2019
New tools and systems are being developed to aid emergency responders during chemical, biological, radioactive, or nuclear (CBRN) incidents.
The TOXI-Triage project, under development at Loughborough University (United Kingdom) and other institutions, includes drones with radiological and poison cloud monitoring instrumentation that collect data at incident sites; a casualty Tag and Trace system that provides real-time data to aid management of decontamination activity; BreathSpec – a system to rapidly determine exposure levels to poisons by analyzing skin, salvia, and breath; and a novel platform that uses social media to track a crisis situation as it develops, aiding the deployment of emergency services and tackling the spread of fake news.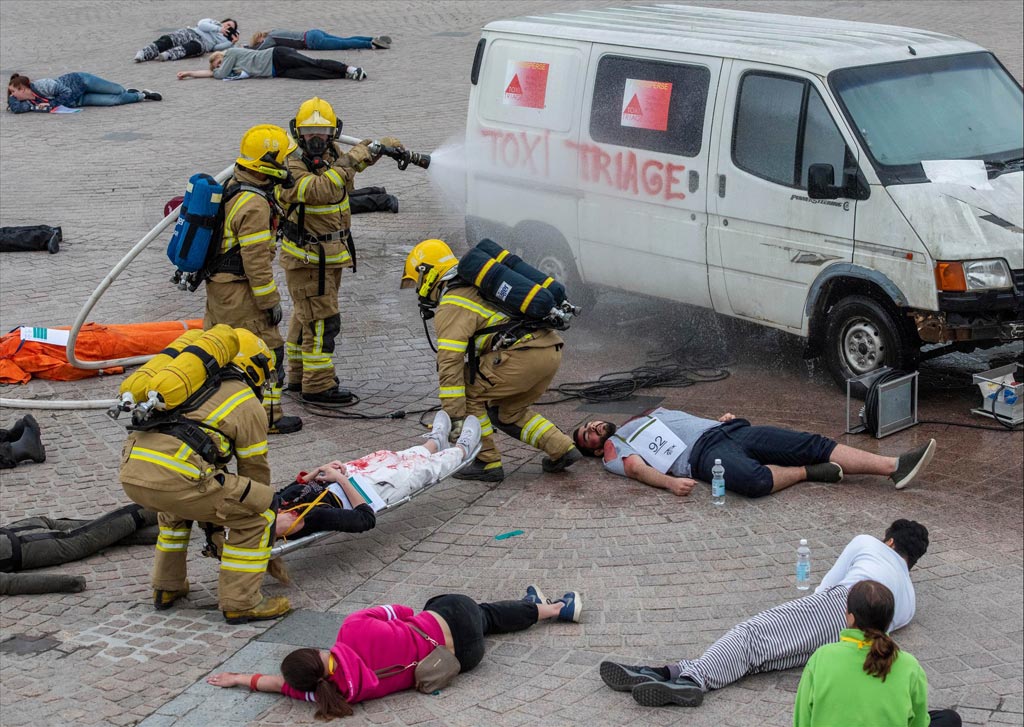 An integrator system pulls together all the data from the diverse diagnostic technologies in order to provide the command control center the most comprehensive information available on an incident and its casualties in real-time. The capabilities of TOXI-Triage were demonstrated during the Disperse mass casualty field exercise, held on May 22, 2019, in Mikkeli (Finland), during which more than 100 people affected by a simulated chlorine gas escape were diagnosed and decontaminated by emergency services personnel.
"Four years ago, we set out on a journey to ultimately save lives. Exercise Disperse has demonstrated just what is achievable when the expertise of academics, emergency services, and industry leaders from across Europe come together with a common goal," said Professor Paul Thomas, PhD, of Loughborough University. "I am beyond proud of what the team has collectively achieved and demonstrated here. Our ambition for these technologies to be taken to the next level of development, and ultimately become standard practice for an emergency response, is stronger than ever."
The TOXI-triage project addresses the operational, technological, ethical, and societal dimensions of CBRN response and recovery. The approach defines a concept of operations that envisages accelerated delivery of situational awareness through embedded sensors, drones, standoff detectors and cameras, artificial intelligence for processing sensor signals and web-traffic from social media, wireless traceability of casualties to provide dynamic mapping including medical care, and centralized command and control.
Related Links:
Loughborough University

Latest Critical Care News
Other channels