Paradoxical Lucidity Could Help Explain Dementia Pathophysiology
By HospiMedica International staff writers
Posted on 10 Jul 2019
A new study outlines what is known and unknown about paradoxical lucidity, the phenomena of unexplained clarity that many dementia patients experience at end of life.
Researchers at Duke University (Durham NC, USA), the University of Pennsylvania (Philadelphia, PA, USA), and other institutions participating in an interdisciplinary workgroup convened by the U.S. National Institute on Aging (Bethesda, MD, USA) conducted a study to review what is known about paradoxical lucidity, related phenomena that provide insight into potential mechanisms, ethical implications, and methodologic considerations for systematic investigation.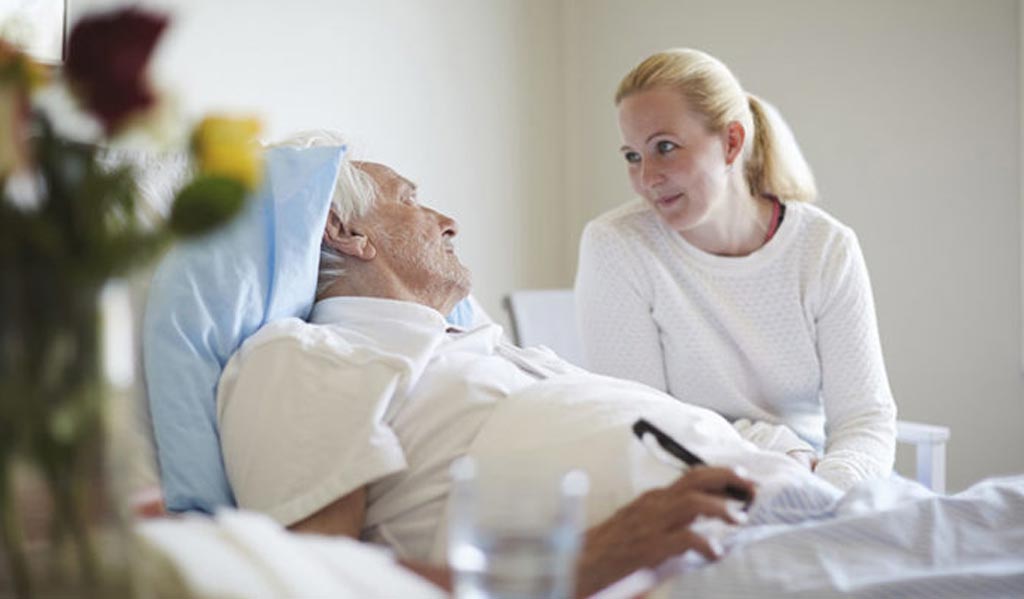 The study describes earlier work documenting case studies of individuals with advanced dementia, including Alzheimer's disease (AD), appearing to be able to communicate with their family and recall in a seemingly normal fashion at the end of life, to the astonishment of their caregivers. The researchers warned, however, that studying paradoxical lucidity would be a challenge, given the fleeting nature of the event, with case studies reporting episodes lasting from mere seconds to at most several days in a small minority of cases.
The researchers conclude that paradoxical lucidity, if systematically confirmed, challenges current assumptions and highlights the possibility of network-level return of cognitive function in cases of severe dementias, which can provide insight into both underlying neurobiology and future therapeutic possibilities. The workgroup also outlined ethical implications, including the ability of vulnerable patients to participate in research, and how observation of paradoxical lucidity might change the way caregivers interact with people with dementia. The study was published in the August 2019 issue of Alzheimer's & Dementia.
"We've assumed that advanced dementia is an irreversible neurodegenerative process with irreversible functional limitations," said lead author Professor George Mashour, MD, PhD, director of the Center for Consciousness Science at Duke University. "But if the brain is able to access some sort of functional network configuration during paradoxical lucidity, even in severe dementia, this suggests a reversible component of the disease."
"Would research that might identify a systematically observable paradoxical lucidity provide comfort, for example, by offering loved ones a potential channel for closure, or might it induce worry if loved ones are left to wonder if a reversible cause of the dementia could have been found?" said co-first author Lori Frank, PhD, of the RAND Corporation (Pittsburgh, PA, USA), and former Health and Aging Congressional fellow with the National Institute on Aging. "We do not know the answers but these could be important research questions in their own right."
Related Links:
Duke University

University of Pennsylvania
U.S. National Institute on Aging
Latest Critical Care News
Other channels