Both Systolic and Diastolic BP Predict Cardiovascular Outcomes
By HospiMedica International staff writers
Posted on 30 Jul 2019
A new study reveals that both systolic and diastolic blood pressure (BP) independently influence the risk of adverse cardiovascular events, regardless of the definition of hypertension.
Researchers at Kaiser Permanente Northern California (Oakland, USA), Kaiser Permanente Redwood City (CA, USA), and Brigham and Women's Hospital (BWH; Boston, AM, USA) conducted a retrospective study to examine the relationship between systolic and diastolic hypertension and cardiovascular outcomes, using data from 1.3 million adults in a general outpatient population over an eight year period. The main outcome was a composite of myocardial infarction (MI), ischemic stroke, or hemorrhagic stroke.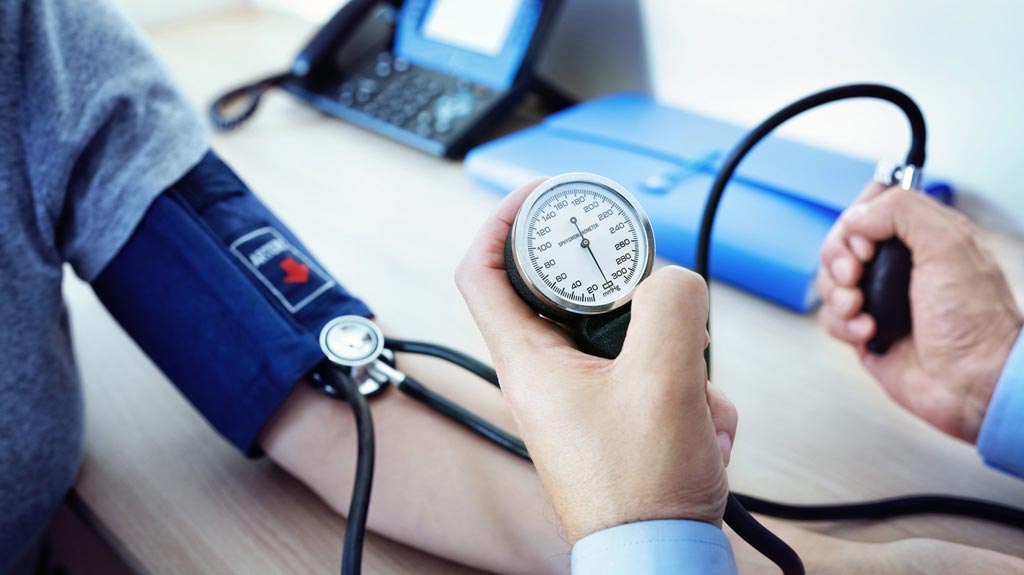 The results revealed that a continuous burden of systolic hypertension (≥140 mm Hg) and diastolic hypertension (≥90 mm Hg) independently predicted the composite outcome. Similar results were observed with the former, lower threshold of hypertension (≥130/80 mm Hg) and even with systolic and diastolic BP used as predictors without hypertension thresholds. The study runs counter to decades of previous research that indicate high systolic BP is more likely than diastolic BP to result in adverse outcomes. The study was published on July 18, 2019, in the New England Journal of Medicine (NEJM).
"Controversy has long persisted about whether systolic blood pressure, diastolic blood pressure, or both contribute to cardiovascular risk," said senior author Professor Deepak Bhatt, MD, MPH, executive director of interventional cardiovascular services at BWH. "This analysis using a very large amount of longitudinal data convincingly demonstrates that both are important, and it shows that in people who are otherwise generally healthy, lower blood pressure numbers are better."
"Every way you slice the data, the systolic and diastolic pressures are both important," said lead author Alexander Flint, MD, a Kaiser Permanente stroke specialist. "The finding that systolic and diastolic hypertension have similar impacts on risk at the lower threshold of 130/80 provides independent support for recent changes that were made in the American College of Cardiology and American Heart Association guidelines, which recommended tighter blood pressure control in higher risk patients with hypertension."
Related Links:
Kaiser Permanente
Brigham and Women's Hospital

Other channels