Higher Iron Levels Increase Thromboembolism Risk
By HospiMedica International staff writers
Posted on 31 Jul 2019
A new study reveals that although naturally higher blood serum iron levels reduce atherosclerosis, they also increase the risk of venous thromboembolism (VTE), stroke, and bacterial skin infection.
Researchers at Imperial College London (Imperial; United Kingdom), Bordeaux population health (France), the University of Ioannina (Greece), and other institutions conducted a study to investigate the effect of genetically determined iron status on carotid intima‐media thickness, carotid plaque, and VTE using a genome‐wide Mendelian randomization of relevant data from 48,972 subjects. Two‐sample summary data Mendelian randomization was performed for analysis.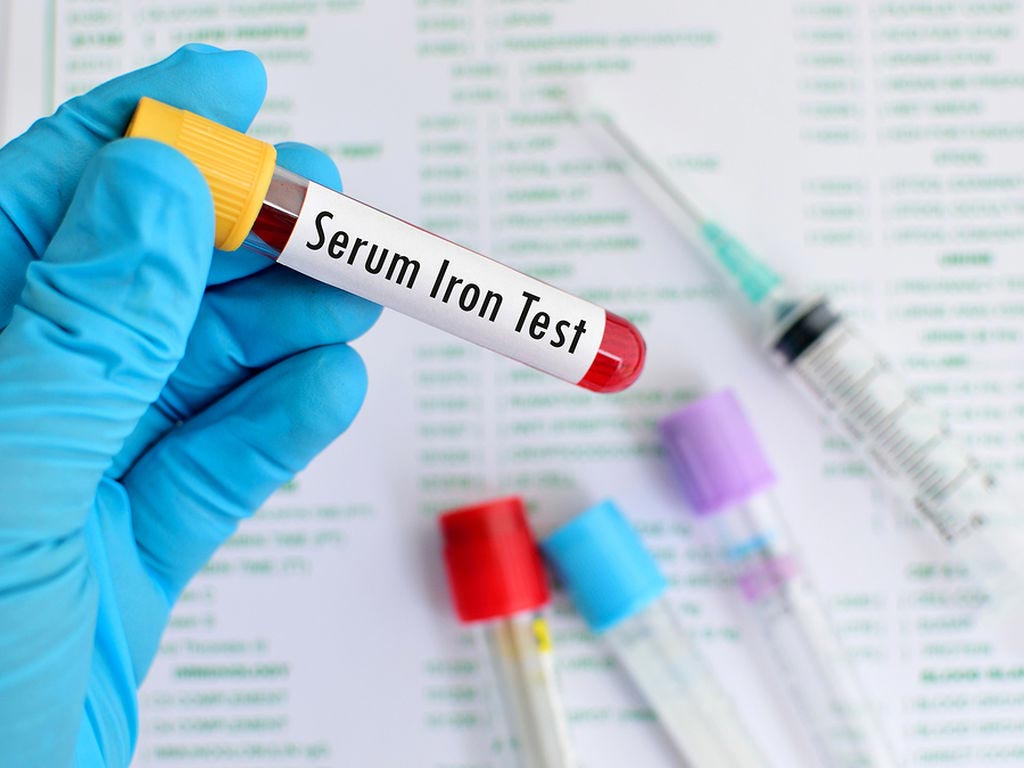 The results revealed that higher genetically determined iron status was associated with increased risk of VTE and a higher risk of bacterial skin infection, with odds ratios per standard deviation (SD) increase in biomarker levels of 1.37 for serum iron, 1.25 for transferrin saturation, 1.92 for ferritin, and 0.76 for serum transferrin (with higher transferrin levels representing lower iron status). In contrast, higher iron status was also associated with lower risk of carotid plaque. The study was published on August 6, 2019, in the Journal of the American Heart Association.
"Iron is a crucial mineral in the body, and is essential for carrying oxygen around the body. However, getting the right amount of iron in the body is a fine balance; too little can lead to anemia, but too much can lead to a range of problems, including liver damage," said lead author Dipender Gill, MD, PhD, of ICL. "The study only looked at naturally occurring iron levels in the body related to genetic variation between individuals, and did not investigate the effect of taking iron supplements."
Mendelian randomization examines measured variation in genes of known function to study the causal effect of a modifiable exposure on disease in epidemiological studies of common genetic polymorphisms with well-understood effects on exposure patterns. The genotype must only affect the disease status indirectly via its effect on the exposure of interest. Mendelian randomization was first described as a method for obtaining unbiased estimates of the effects of a putative causal variable, without conducting a traditional randomized trial.
Related Links:
Imperial College London
Bordeaux population health
University of Ioannina

Other channels