Structured Anti-Bacterial Phage Hydrogel Heals Itself
By HospiMedica International staff writers
Posted on 06 Aug 2019
A new study describes how an anti-bacterial gel with self-organizing bundles of phage nanofilaments can be readily modified to target specific cells, including tumors.
Developed by researchers at McMaster University (Hamilton, ON, Canada), the novel gel is composed of self-organized M13 bacteriophage bundles, each made up of hundreds of cross-linked nanofilaments, which are capable of adsorbing water at up to 16 times their weight. The hierarchical M13 hydrogels exhibit several advanced properties at room temperature, including self-healing under appropriate biological conditions, autofluorescence in three channels, biodegradation, non-destructive imaging capability and bioactivity toward host bacteria.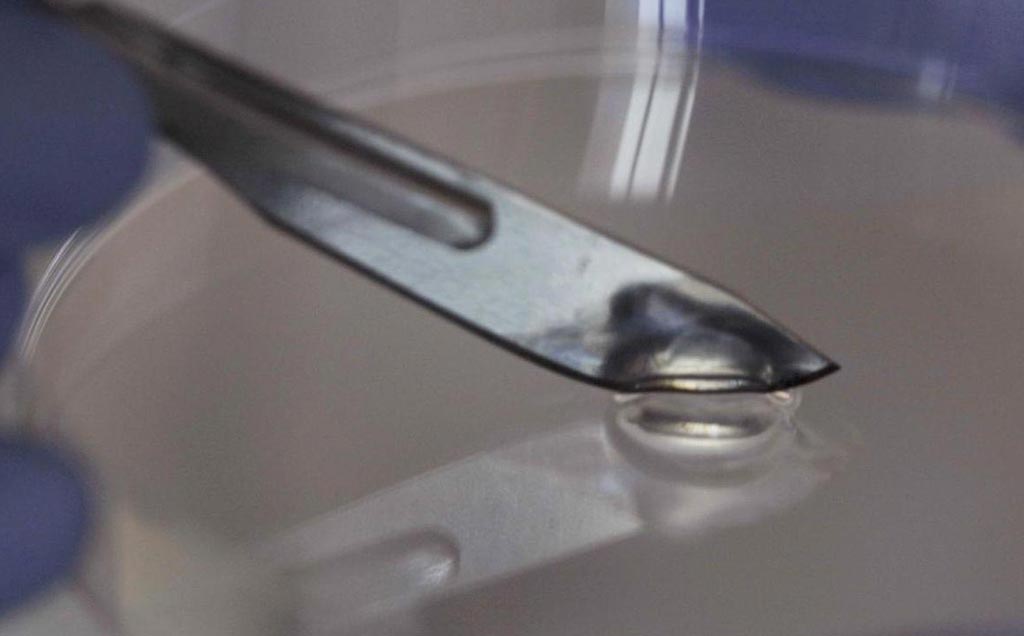 The bacteriophages assemble themselves spontaneously into liquid crystals; with the help of a chemical binder, they readily form a gelatin-like substance that can heal itself when cut. The cross-linked, self-organized hydrogel structures can thus serve as building blocks for bottom-up synthesis. Yellow in color, and with a consistency that resembles jelly, a single milliliter of the antibacterial hydrogel contains about 300 trillion phages. The study describing how the hydrogel is made was published on July 24, 2019, in ACS Chemistry of Materials.
"The DNA of phages can readily be modified to target specific cells, including cancer cells. Through a Nobel Prize-winning technology called phage display, it's even possible to find phages that target plastics or environmental pollutants," said senior author Zeinab Hosseini-Doust, PhD, of the department of chemical engineering. "Being able to shape phages into solid form opens new vistas of possibility, just as their utility in fighting diseases is being realized, and holds promise for numerous beneficial applications in medicine and environmental protection."
Bacteriophages are essentially bionanoparticles with a protein coat, the composition of which can be controlled with atomic precision via genetic engineering. They recognize their host via proteins that bind to structures on the surface of the bacteria. Phage proteins are also very stable; some of them require heating at temperatures above 90°C to destroy their 3D structure. Both properties provide durability in harsh environmental conditions, and allow bacteriophages to wait for the next opportunity to infect new host bacteria.
Related Links:
McMaster University

Latest Critical Care News
Other channels