Innovative A1C Test System Draws Blood Painlessly
By HospiMedica International staff writers
Posted on 02 Sep 2019
A novel disposable device painlessly draws blood in order to measure glycosylated hemoglobin (HbA1c) levels accurately in people with diabetes.
The Drawbridge Health (Menlo Park, CA, USA) OneDraw A1C Test System, which is comprised of the OneDraw blood collection device and the OneDraw A1C Test, is intended for the collection and stabilization of blood in a quick, comfortable and convenient manner by a healthcare professionals. The small, single-use, push-button device first draws, collects and stabilizes a capillary blood sample from the upper arm; but instead of using an invasive hypodermic needle to puncture a vein, blood is gently collected through the skin using tiny lancets and light vacuum suction.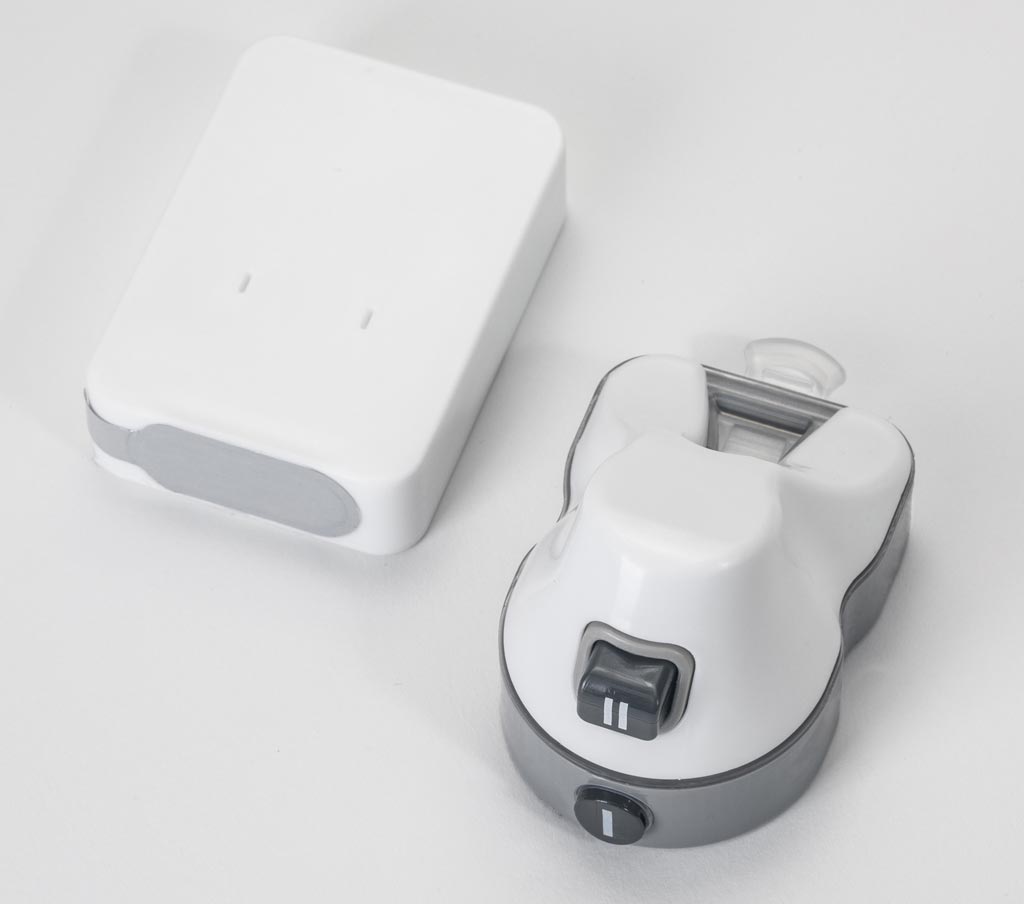 The blood sample is then stabilized on a paper matrix filter and contained within a removable cartridge, which is designed to protect the sample during transport to a designated certified clinical laboratory in order to complete measurement of HbA1c levels. The sample can be maintained in the plastic transport cartridge for up to 21 days at room temperature. The blood sample, which is transported dried, must be eluted prior to examination in a Beckman Coulter AU480 analyzer.
"The current sample testing process is inconvenient and challenging for patients and medical providers alike. It requires clinical processing equipment, often a technician specifically trained to draw blood, plus a trip to the doctor's office or hospital," said Lee McCracken, CEO of Drawbridge Health. "We have a tremendous opportunity to uniquely enable not only effortless access to diagnostic testing, but to also transform how diagnostics companies and healthcare providers interact with their patient-consumers."
"Patients hate being stuck with needles, and many will avoid important testing at all costs. Based on my experience, I believe my patients will be much more comfortable and relaxed, with minimal pain, and they can't see the blood," said Kristin Castorino, DO, of the Sansum Diabetes Research Institute (Santa Barbara, CA, USA). "Additionally, healthcare providers will benefit by streamlining the collection process, and ensuring patients complete their necessary blood work with results they can trust."
HbA1c is used to identify the average plasma glucose concentration over prolonged periods of time. For people without diabetes, the normal HbA1c range is 4-5.6%. HbA1c levels between 5.7% and 6.4% indicate increased risk of diabetes, and levels of 6.5% or higher indicate diabetes. The goal for diabetics is HbA1c levels less than 7%, which should be retested every three months to determine target level control.
Related Links:
Drawbridge Health

Latest Critical Care News
Other channels