AVP Cuts Trauma Transfusion Needs in Half
By HospiMedica International staff writers
Posted on 09 Sep 2019
Giving low-dose arginine vasopressin (AVP) to patients with trauma and hemorrhagic shock cuts the volume of blood products required to stabilize them by half, according to a new study.
Researchers at the University of Pennsylvania (Penn; Philadelphia, PA, USA) and the Cleveland Clinic (CC; OH, USA) conducted a randomized study involving 97 adult trauma patients (18-65 years of age) who received at least six units of any blood product within 12 hours of injury. Participants received either an AVP infusion (49 patients) or placebo (48 patients) for 48 hours in order to maintain a mean arterial blood pressure of at least 65 mm Hg. The aim of the study was to determine whether low-dose supplementation of AVP would decrease the need for transfused blood products during resuscitation.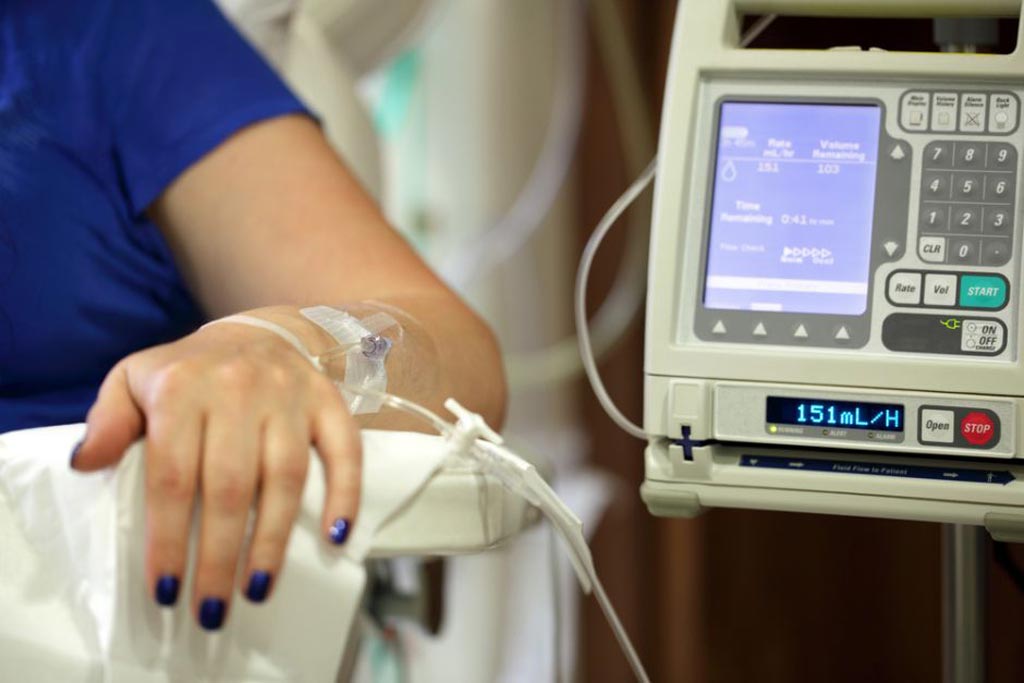 The results revealed that the patients treated with AVP for 48 hours ended up receiving an average of 1.4 liters of blood products, less than half the average amount given to those treated with the placebo (2.9 liters). The AVP group also had a markedly lower rate (11% versus 34% in the placebo group) of deep-vein thrombosis (DVT). Rates of complications within 30 days for the AVP and placebo groups were otherwise similar, with six deaths in each group. The study was published on August 28, 2019, in JAMA Surgery.
"We can replace a patient's lost blood with blood products such as packed red blood cells, fresh frozen plasma, and platelets, but use of these options can lead to serious complications and they may not fully replace key molecules in blood that are needed to support blood pressure and the normal function of vital organs," said lead author Carrie Sims, MD, PhD, of the Penn Acute Research Collaboration. "The results of this trial suggest a promising way to reduce the amount of blood needed to save the lives of patients with life-threatening injuries."
AVP is a hormone synthesized in neurons in the hypothalamus that regulates the tonicity of body fluids. It has two primary functions; first, it increases the amount of solute-free water reabsorbed back into the circulation from the filtrate in the kidney tubules of the nephrons, concentrating urine and reducing urine volume. Second, AVP constricts arterioles, which increases peripheral vascular resistance and raises arterial blood pressure. AVP released in high concentrations may also raise blood pressure by inducing moderate vasoconstriction.
Related Links:
University of Pennsylvania
Cleveland Clinic

Latest Critical Care News
Other channels