Microneedle Biosensors Monitor Changing Antibiotic Concentrations
By HospiMedica International staff writers
Posted on 08 Oct 2019
A new study shows how small, non-invasive biosensor patches can accurately detect antibiotic levels in a patient's system, matching the accuracy of current clinical methods.
Developed at Imperial College London (Imperial; United Kingdom), Swansea University (United Kingdom), and Hammersmith Hospital (London, United Kingdom), the biosensors are made of solid microscopic lancets that penetrate the skin. The lancets, which act as electrodes, detect pH changes in interstitial fluid. They can also be coated with enzymes that react with a drug of choice, altering the local pH of the surrounding tissue if the drug is present. For the study, they were coated with a β-lactam enzyme.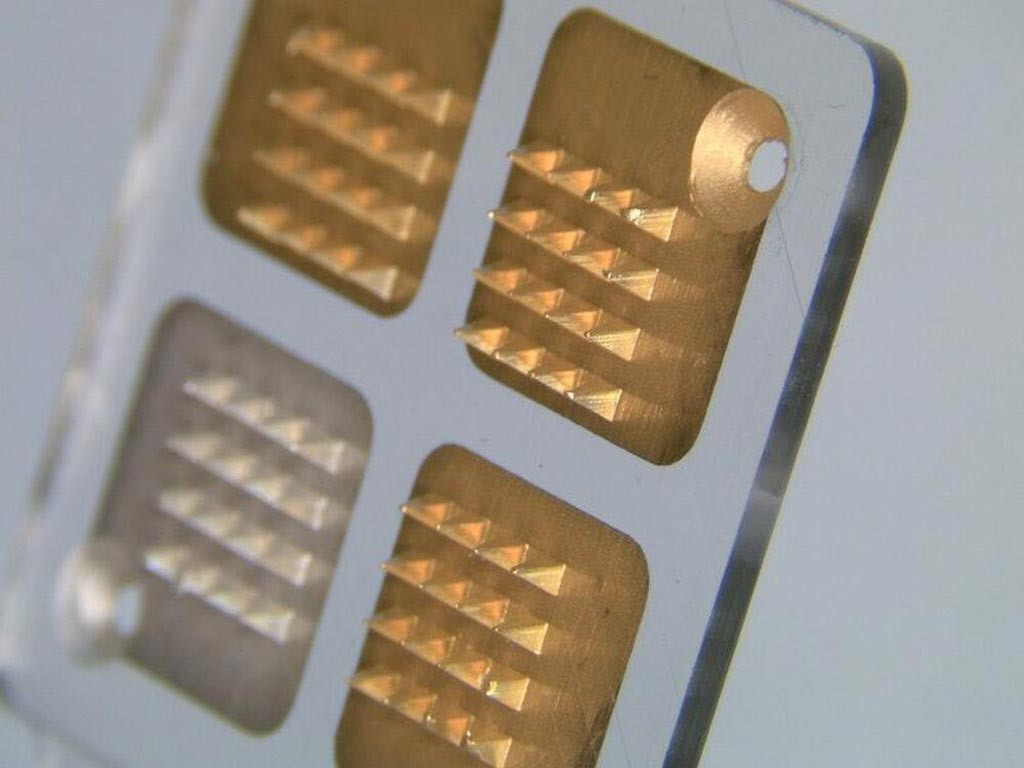 In a small proof-of-concept trial, the sensors were tested in 10 healthy patients. The biosensor patches were placed on the forearm, with measurements taken from 30 minutes before receiving oral penicillin, to four hours afterwards. Blood samples were taken at the same time points for comparison. The data revealed that while penicillin concentrations varied widely from patient to patient, the overall readings from the biosensors were similar to those from the blood samples, showing a marked decrease in drug concentration over time. The limit of detection was estimated at 0.17 mg/L. The study was published on September 30, 2019, in The Lancet Digital Health.
"When patients in hospital are treated for severe bacterial infections the only way we have of seeing whether antibiotics we give them are working is to wait and see how they respond, and to take frequent blood samples to analyze levels of the drugs in their system, but this can take time," said lead author Timothy Rawson, PhD, of the Imperial. "Our biosensors could help to change that. By using a simple patch on the skin of the arm, or potentially at the site of infection, it could tell us how much of a drug is being used by the body and provide us with vital medical information, in real time."
"Technological solutions such as our microneedle biosensor could prove crucial in improving how we use and protect the arsenal of life-saving antibiotics we have available to treat patients," said senior author Professor Alison Holmes, MD, of the Imperial. "Ultimately, these types of collaborative, multidisciplinary solutions could lead to earlier detection and better treatment of infections, helping to save more lives and protect these invaluable medicines for generations to come."
Penicillin, discovered in 1928 by Scottish scientist Alexander Fleming, is a β-lactam antibiotic effective against many bacterial infections caused by staphylococci and streptococci.
Related Links:
Imperial College London
Swansea University
Hammersmith Hospital


Other channels