New Cryotherapy Chamber Offers Healing and Restorative Benefits
By HospiMedica International staff writers
Posted on 14 Nov 2019
A novel whole-body cryotherapy chamber uses sub-zero temperatures to stimulate the circulatory, nervous, and energy systems within the body, prompting healing, recovery, and longevity.
The CryoPod (Cumbria, United Kingdom) Chamber includes a range of advanced technologies, including 100% breathable super-chilled air, built in Wi-Fi connectivity, state-of-the-art LCD touch screens, radiofrequency identification (RFID) card access, and a custom biometric monitoring system with display screens both within and outside the chamber in order to provide real-time users and staff information. The results can also be transferred and accessed remotely to enable detailed analysis data of the client's experience.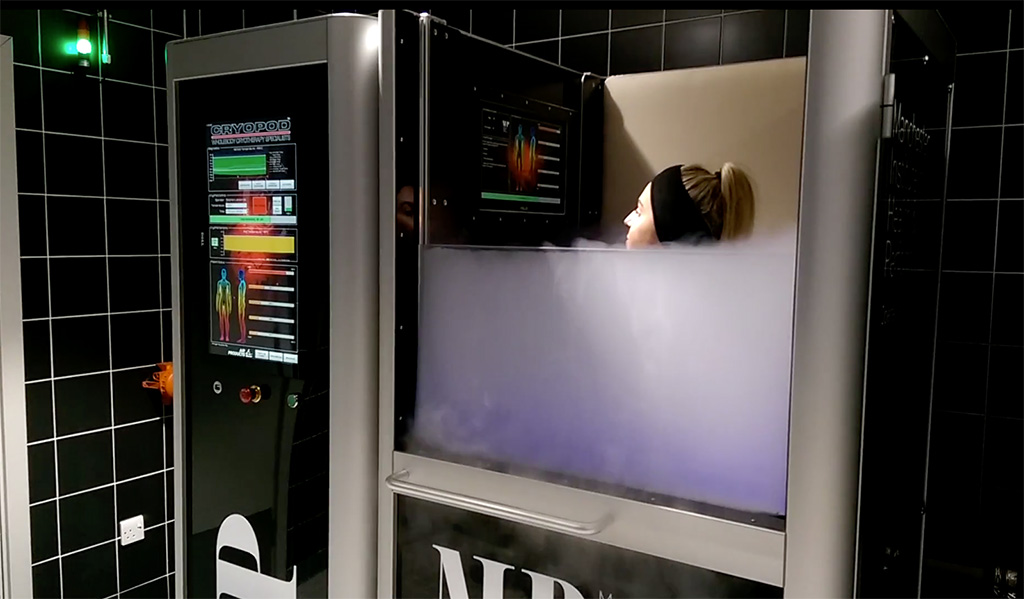 The whole body cryotherapy three-minute sessions expose the body to temperatures as low as minus 140 degrees Celsius in order to promote recovery and performance, reduce inflammation in the body by boosting norepinephrine anti-inflammatory activity, and increase the level of endorphins, which help elevate mood and reduce stress. The state of the art cooling technology ensures that the user is never in direct contact with nitrogen vapors and gasiform air, as it surrounds the incumbent with super-cooled air, rather than direct liquid nitrogen vapor.
"We have partnered with world-class engineers with the aim of eliminating the safety concerns of cryotherapy," said Karl Benn, director at Cryopod, speaking of the steps taken to ensure the safety of users. "Unlike direct cryosaunas that use nitrogen to cool users directly, Cryopod utilizes a heat exchanger, thus the client is only ever standing in super-cooled breathable air."
Whole body cryotherapy was developed in Japan in the 1970s as a method of treating rheumatoid arthritis and multiple sclerosis. It involves the immersion of the body in a cryotherapy unit, with only the head exposed. During cryotherapy, the body's natural reaction to extreme cold is vasodilation, which causes anti-inflammatory molecules and endorphin toxins to be flushed from the peripheral tissues, resulting in blood that is enriched with oxygen, enzymes, and nutrients.
Related Links:

CryoPod
Other channels