Novel Pacemaker Matches Cardiac Rhythm to Breathing
By HospiMedica International staff writers
Posted on 28 Nov 2019
A new study describes how a respiratory modulated heart rate (RMH) pacemaker can radically improve the efficiency at which the heart supplies blood to the body.
Researchers at the University of Bristol (United Kingdom), the University of Auckland (New Zealand), the University of Bath (United Kingdom), and other institutions induced heart failure (HF) in Wistar rats by ligation of their left anterior descending coronary artery. After two weeks, the rats were randomly assigned to remain unpaced, to monotonic pacing, and to RMH pacing, with both paced groups guided to the same average heart rate. Cardiac function was assessed non‐invasively using echocardiography before and after two weeks of daily pacing, at a time when pacing was turned off.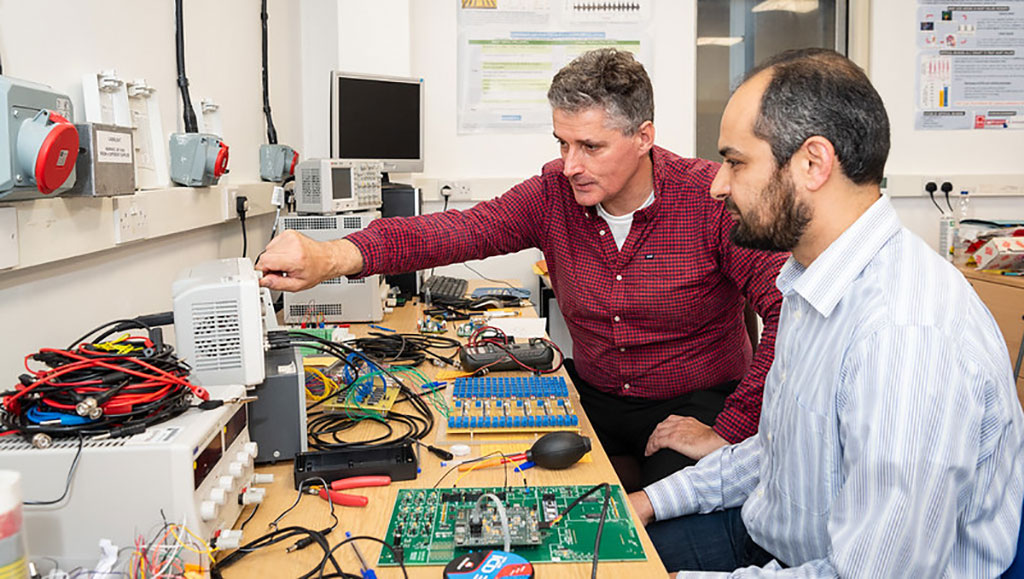 The results revealed that RMH increased cardiac output by about 20% compared to monotonic pacing. This improvement in cardiac output was associated with an increase in stroke volume and improvement in circumferential strain. Increases in contractility and coronary blood flow were seen during variable pacing to mimic RMH. As a result, in rats with left ventricular dysfunction, chronic RMH pacing improved cardiac function through improvements in systolic function. And as the improvements were made with pacing switched off, the researchers suggest that RMH pacing causes reverse‐remodeling. The study was published on November 14, 2019, in
Journal of Physiology.
"By managing to recreate neurons on a chip, we have developed a pacemaker that restores natural heart rate variability, instead of simply working at a steady rate," said co-senior author Professor Alain Nogaret, PhD, of the University of Bath department of physics, who led the design of the nonlinear "smart" bionic pacemaker. "That's the major advantage of this work, and why we hope to be able to treat heart failure in patients in the years to come."
"Within two weeks there was a twenty percent increase in blood pumped by the heart, which was not the case when we used conventional pacemakers," said lead author Erin O'Callaghan, PhD, of the University of Bristol school of biomedical sciences. "The cardiac output as well as the stroke volume shot up in the rats who had a pacemaker set to respiratory sinus arrhythmia, compared to those using the other monotonic pacing."
Most automatic pacemakers generate a metronome-like rhythm when the patient is at rest, irrespective of the body's other operations. But normal heartbeat is a dynamic phenomenon; with every intake of breath, it can be felt to speed up, only to slow down with exhalation, a phenomenon called respiratory sinus arrhythmia. The new RMH pacemaker adapts the rate of impulse generation to breathing, allowing more blood to be pushed out when more blood is received by the heart during inhalation, and less when the heart is being pushed in by the chest collapse that accompanies exhalation.
Related Links:

University of Bristol
University of Auckland
University of Bath
Other channels