Paclitaxel Eluting Balloon Helps Maintain Dialysis Access
By HospiMedica International staff writers
Posted on 09 Dec 2019
A paclitaxel drug-coated balloon (DCB) maintains failing arteriovenous (AV) access in patients with end-stage renal disease (ESRD) undergoing dialysis.
The Medtronic (Dublin, Ireland) IN.PACT AV DCB is designed to deliver a urea excipient and the antiproliferative drug paclitaxel in order to inhibit neointimal hyperplasia (NIH), the primary cause of AV fistula stenosis. After appropriate vessel preparation, IN.PACT can be used to treat reference vessel diameters of 4-12 mm with obstructive lesions of up to 100 mm in length in the native AV dialysis fistulae. Reservoirs of the drug stay in the vessel wall for up to 180 days.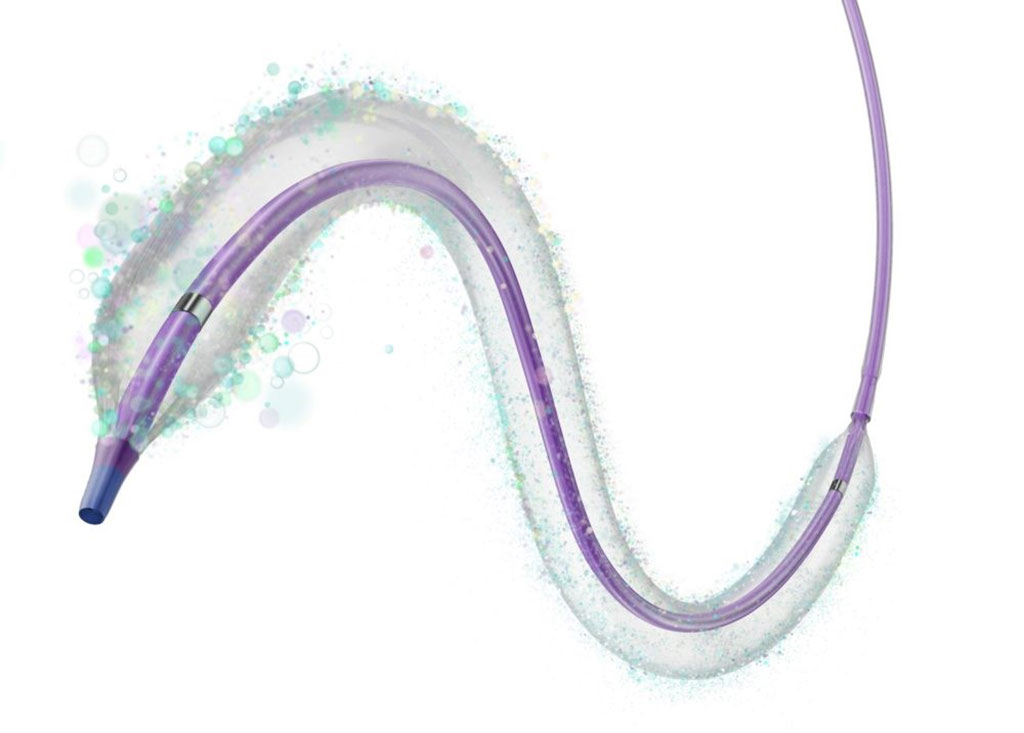 "In many cases, AV fistula are considered lifelines for patients with ESRD as they are the primary access point for life-saving dialysis treatment. When these access sites fail, patients experience delays in their dialysis treatment and require multiple reinterventions to keep the site functioning," said interventional radiologist Vincent Gallo, MD, of Holy Name Medical Center (Teaneck, NJ, USA). "Physicians now have access to a safe and extremely effective therapy to slow the progression of restenosis, which results in fewer reinterventions and disruptions in care for these patients."
"In the largest AV DCB pivotal study to date, IN.PACT AV DCB demonstrated the highest primary patency rate through six months, and significantly lowered the rate of reinterventions required to maintain patency," said professor of radiology and surgery Robert Lookstein, MD, of Mount Sinai Healthcare System (New York, NY, USA). "We now have a technology that provides a significant clinical benefit of a 56% reduction in repeat interventions, which I believe is a huge win for the hemodialysis community and the patients we treat."
Paclitaxel is a chemotherapy medication used to treat several types of cancer. It works by interference with the normal function of microtubules during cell division. It is also used as an antiproliferative agent for the prevention of restenosis of coronary and peripheral stents; when locally delivered to the wall of the artery, it limits the growth of neointima within stents.
Related Links:

Medtronic
Latest Critical Care News
Other channels