Decontamination May Damage N95 Face Masks' Integrity
By HospiMedica International staff writers
Posted on 27 Jul 2020
A new study suggests that some N95 respirator sterilization techniques can damage their protective function.
Researchers at the University of Massachusetts (UMASS; Amherst, USA), New England Baptist Hospital (Boston, MA, USA), and other institutions conducted a study to examine the impact of various sterilization techniques that were authorized for emergency use by the U.S. Food and Drug Administration (FDA), in light of the current shortage of medical N95 respirators. State-of-the-art pollution detection instruments and a mannequin head were used to measure whether microscopic particles can pass through the masks after they are sterilized.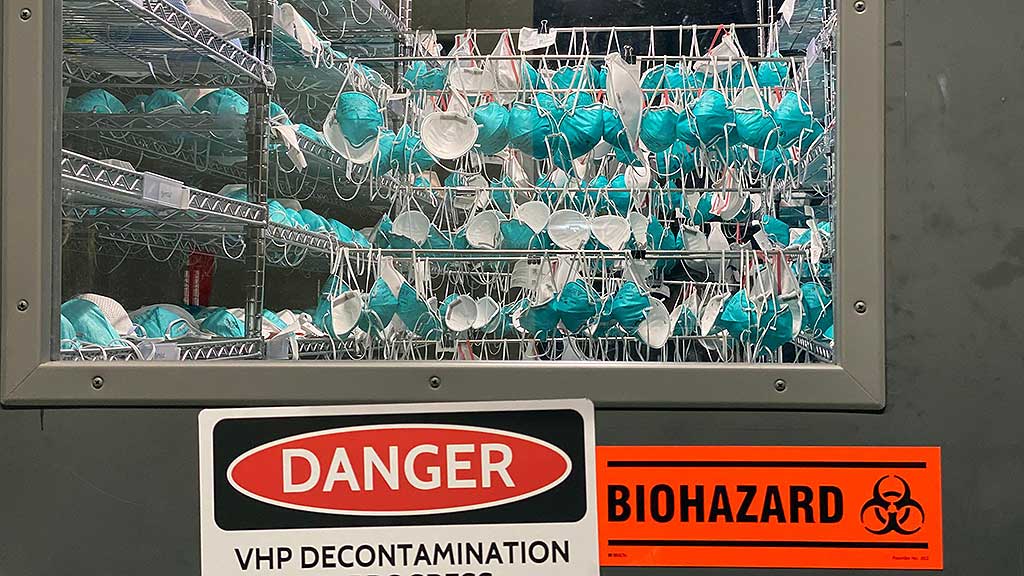 The results showed that N95 respirators decontaminated between one and 10 times with vaporized hydrogen peroxide (vHP), or up to five times with shorter decontamination cycles of gas plasma hydrogen peroxide (gpHP) sterilizers retained their original filtration capabilities. But using ultraviolent (UV) germicidal irradiance (UVGI) slowly diminished filtration efficiency, reaching a compromised level following nine repeated treatments. Immersing a N95 mask in a 10% bleach solution also degraded its performance. The study was published on July 16, 2020, in
Infection Control and Hospital Epidemiology.
"Given the global N95 shortages, clinicians face a choice: wearing a used, and potentially infected respirator, or wearing one that was decontaminated through a process that may affect the integrity of the respirator," said lead author Richard Peltier, PhD, MPH, of the UMASS school of public health and health sciences. "Some treatments for decontamination had no impact on respirator performance, while other treatments resulted in substantial damage to masks."
The researchers noted that the study did not address the masks' fit or general integrity, including elastic function, corrosion on staples, and compression of the respirator, all of which are important for proper functioning.
Related Links:

University of Massachusetts
New England Baptist Hospital
Latest Critical Care News
Other channels