Medical Grade Terminal Assists Healthcare Facilities
By HospiMedica International staff writers
Posted on 29 Jul 2020
A new user friendly point-of-care terminal (POC) terminal enables improved efficiency in diverse healthcare settings.
The Advantech (Taipei, Taiwan) POC-624 24" medical-grade POC terminal is a high-performance, ultra-thin system powered by an 8th generation Intel Core™ i5/i7-8665UE processor and an integrated NVME solid state disk (SSD), which processes data seven times faster than traditional 2.5" SSDs, thereby facilitating real-time data processing and storage; a multi-touch panel controls all functions. The system provides COM and LAN communication ports equipped with isolation protection to guard against electromagnetic interference (EMI) or leakage, ensuring safe integration with existing infrastructure and equipment.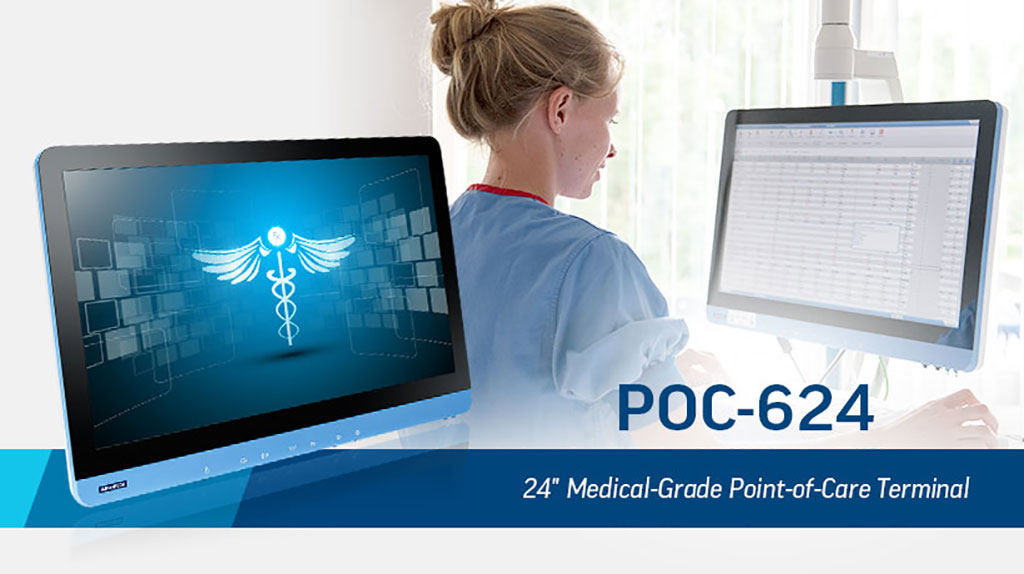 The POC-624 POC terminal can be equipped with optional value-added modules, such as a smart card reader or radiofrequency identification (RFID) reader for patient identification, and a high definition (HD) camera and sound bar module for telemedicine applications. The provision of an expansion slot allows a range of add-on cards to be integrated in order to expand system functionalities. And with the inclusion of an optional hot-swappable power system, POC-624 can be used to deliver mobile healthcare in a wide range of treatment settings.
"Advantech, a leading provider of industrial computing solutions, is pleased to announce its POC-624 24" medical-grade point-of-care terminal that enables improved operational efficiency in hospitals, clinics, and care homes," said the company in a press statement. "Compliant with IEC 60601 safety standards for medical devices, the POC-624 terminal is user friendly and offers a reduced time-to-market with its compliance with relevant healthcare regulations."
The fanless, environmentally sealed plastic enclosure supports regular sanitization using a variety of disinfectants and sanitizing agents to ensure strict hygiene control. Additionally, the system is IP65-rated for protection from water and dust ingress, further increasing user safety and contagion management.
Latest Critical Care News
Other channels