World's First Bedside EEG Device Detects Acute Brain Failure in Hospitalized Patients
By HospiMedica International staff writers
Posted on 17 Mar 2023
Each year, almost half of surgical and ICU patients in the US and Europe are at risk of developing acute brain failure and delirium. Unfortunately, up to 88% of delirium cases are missed because the most commonly used detection tools are checklist-based and subjective. Underlying conditions such as post-operative infections, organ failures, and metabolic disorders cause acute brain failure. Detecting and treating this condition early is crucial, as it can help prevent permanent cognitive dysfunction and reduce hospital stays. Now, the world's first bedside electroencephalogram (EEG) device provides clinicians with a quick and objective measurement of acute brain failure, even before symptoms develop. This allows healthcare professionals to provide immediate treatment and restore cognitive well-being in patients.
The DeltaScan Brain State Monitor from Prolira BV (Utrecht, The Netherlands) is the first-ever bedside device designed to assist clinicians in determining the presence of acute brain failure – even before the onset of symptoms – by measuring polymorphic delta waves in the EEG. With a simple bedside measurement, performed by either nurses or technicians, a clear negative or positive output can be obtained in less than five minutes without the need for specialized personnel or complicated equipment. In a large-scale clinical study involving over 400 ICU and post-operative patients (most of whom were over 60 years of age), the DeltaScan Brain State Monitor demonstrated a diagnostic performance of over 85% for acute encephalopathy. Prolira has received 510(k) clearance from the FDA for the DeltaScan Brain State Monitor to aid in the diagnosis of acute encephalopathy in hospitalized patients over 60 years old.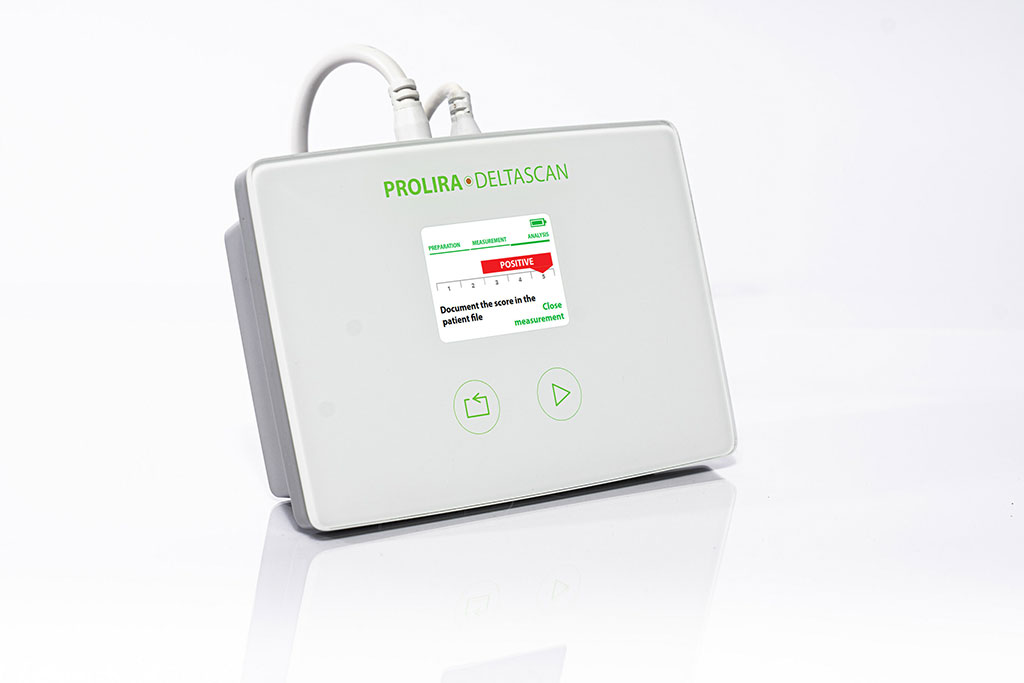 "Managing acute encephalopathy is challenging as symptoms are often overlooked and the diagnostic approaches are largely subjective and ineffective, resulting in delayed diagnosis and treatment. This delay often leads to cognitive impairment, worse health outcomes, and increased costs," said Dr. Frans Leijten, Head of EEG Department, UMC Utrecht, the Netherlands. "DeltaScan enables clinicians to objectively identify acute encephalopathy, which encompasses delirium, alerting us to act quickly to determine the underlying cause and appropriate interventions. It's clear from the evidence that minimizing the duration of acute brain failure can improve outcomes."
Related Links:
Prolira BV 
Other channels