Novel Biomarker Platform Built Into Simple Scale Monitors Heart Function and Fluid Status
By HospiMedica International staff writers
Posted on 19 May 2023
Over 6 million adults in the U.S. are affected by heart failure, leading to 12 million clinic appointments, 1.2 million hospital admissions and expenditure of approximately USD 30.7 billion each year. More than 90% of these hospital admissions are due to hemodynamic changes causing fluid buildup. Presently, weight monitoring serves as the standard noninvasive method to detect fluid fluctuations in heart failure patients. Unfortunately, weight increase is a delayed symptom of a deteriorating condition and usually provides insufficient advance warning for effective preventative measures against hospitalization. Until now, patients and healthcare providers lacked a simple, noninvasive device to detect early indicators of worsening fluid status at home. Now, an innovative noninvasive biomarker platform allows individuals with fluid management conditions, such as heart failure and kidney disease, to noninvasively assess measures of heart function and fluid status when they weigh themselves.
The innovative Cardiac Scale from Bodyport (San Francisco, CA, USA) is a noninvasive biomarker platform designed to be incorporated into a patient's daily routine. It takes advantage of the familiarity and habit of daily self-weighing. Each time an individual uses the Cardiac Scale, cutting-edge sensors and algorithms measure key hemodynamic biomarkers. This data is then transmitted via a cellular network to healthcare providers, offering insights into the patient's condition, which enables efficient and effective care. Unlike other heart monitoring technologies, the measurements require only 20 seconds without the need for wearable devices or surgical implants, thus integrating smoothly into a patient's everyday life.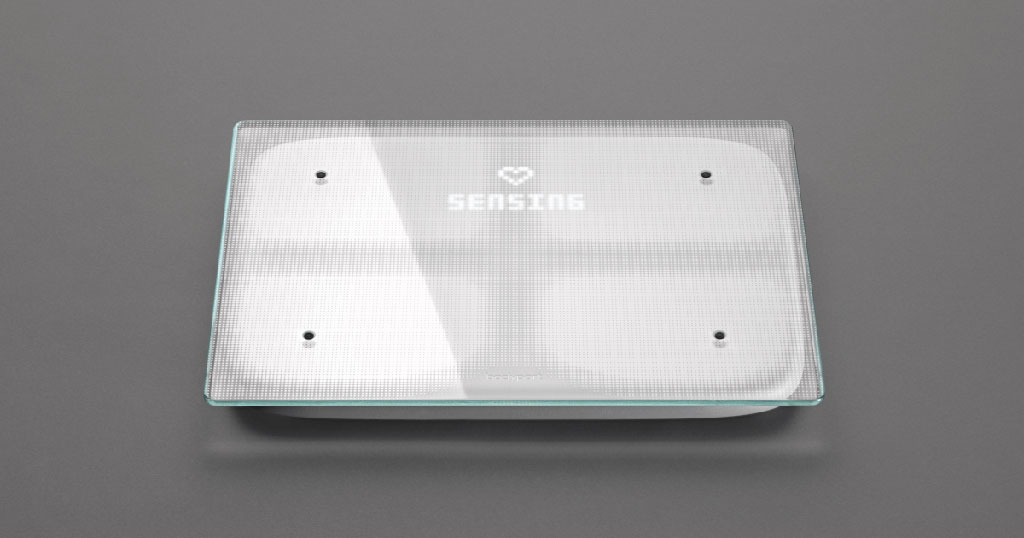 Bodyport's unique algorithm, Fluid Index, is devised to provide a more accurate estimation of the patient's fluid status. It is better at detecting fluid accumulation and the worsening of the condition earlier and with more precision than traditional weight-based methods. If a patient experiences weight changes, the fluid index can offer context regarding whether the weight change was primarily due to fluid or other factors such as clothing or changes in body composition. The Bodyport Clinical Dashboard enables clinical care teams to conveniently monitor patient data and longitudinal health status changes within their current workflow. The Fluid Index simplifies patient triage, facilitating the implementation of timely, effective interventions.
The Bodyport Cardiac Scale has been granted U.S. Food & Drug Administration (FDA) 510(k) clearance, and the company is planning a broader deployment of this technology later in the year. Additionally, Bodyport aims to develop new biomarkers and algorithms to improve the prediction of deteriorating conditions in patients dealing with complicated chronic diseases. These innovative biomarkers and algorithms will allow healthcare providers to detect adverse events sooner and more accurately, thereby further improving patients' ability to avoid hospitalization. This innovation also paves the way for Bodyport to expand its technology to other cardiorenal diseases, including chronic kidney disease.
"As we bring this easy-to-use, noninvasive solution to market, we look to dramatically improve how patients with heart failure are currently managed. Patients with heart failure and their caregivers have few options outside of a standard weight scale or a costly and invasive implant," said John Lipman, CEO, Bodyport. "The comprehensive health assessment from the Cardiac Scale provides metric-driven, personalized care to those in need. This FDA 510(k) clearance is an important milestone, allowing us to expand access in support of our goal to keep people with fluid management conditions healthier and out of the hospital."
"The Bodyport Cardiac Scale is a significant step forward in the standard of care for the remote management of patients with cardiorenal conditions. With a longitudinal view of fluid status, care teams can more effectively manage their patients through simple, optimized lifestyle and medication adjustments," added Corey Centen, Co-Founder, President, and CTO, Bodyport.
Related Links:
Bodyport 
Other channels