All-In-One Prefilled Flush Syringe with Integrated Disinfection Unit Advances IV Catheter Care
By HospiMedica International staff writers
Posted on 24 May 2023
Intravenous (IV) lines play a critical role in patient care, with as many as 90% of hospitalized patients receiving an IV. However, inadequate care and handling of these devices are among the main causes of catheter-related bloodstream infections (CRBSIs). Despite clear clinical practice guidelines emphasizing the necessity of sterilizing needle-free connectors before each use — a procedure often referred to as "scrub the hub" — adherence rates have been reported to be as low as 10%. Now, a novel prefilled flush syringe equipped with a built-in disinfection unit aims to boost adherence to infection prevention guidelines and streamline the workflow for nurses.
Becton, Dickinson and Company (BD, Franklin Lakes, NJ, USA) has announced the expanded availability of BD PosiFlush SafeScrub, which was cleared and introduced to select customers in October 2022. The BD PosiFlush SafeScrub is a prefilled saline flush syringe that incorporates an active disinfection device into the syringe's tip cap. In vitro tests have shown that this integrated design significantly reduces the microbial growth associated with CRBSIs. By incorporating the scrubbing device within the syringe unit, the design aims to facilitate adherence to "scrub the hub" guidelines and minimize touch contamination. This design simplifies the process and optimizes workflow for nurses while offering a tool to enhance patient protection.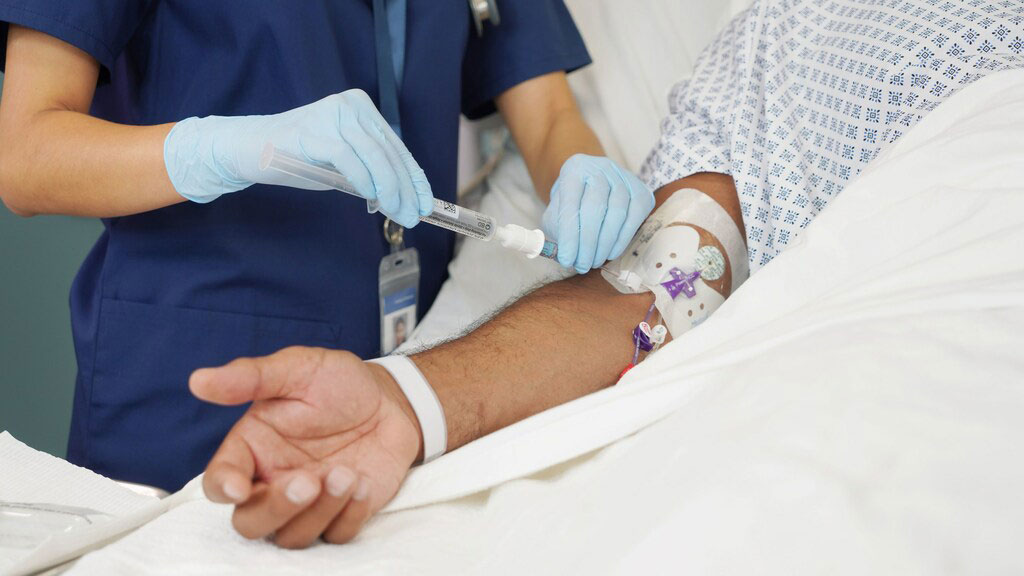 This innovation is part of the company's vascular access management portfolio and furthers BD's "One-Stick Hospital Stay" vision by assisting in the reduction of complications, including infections, and extending catheter dwell times through proper IV care and maintenance. This could lead to enhanced clinical outcomes. Optimal IV line maintenance helps reduce the risk of complications, ensuring that the line does not need to be replaced and lasts for the entirety of a patient's hospital stay. This forms the third aspect of the "one-stick stay" vision, which also includes reducing unnecessary needlesticks by choosing the right vascular access device and successfully placing it the first time, and secondly, using one IV line as the sole access point for required therapies and blood draws.
"We continue to hear the need from health care professionals for new solutions that help make medication delivery safer and simpler," said Eric Borin, worldwide president for Medication Delivery Solutions at BD. "Our latest innovation in scrub and flush technology is designed to support nurses by simplifying workflow and advancing evidence-based best practices in catheter care so they can continue to focus their time where it matters most – on patient care."
Related Links:
BD 
Other channels