Clinical Robotics System Offers Automated Glucose Control and Continuous Blood Diagnostics in Critical Care and Surgery
By HospiMedica International staff writers
Posted on 08 Sep 2023
In critical care settings, metabolic parameters can undergo rapid and significant changes, often within minutes. Accurately capturing and modeling this variability in real-time is a formidable challenge when done manually, and therapeutic decisions made without this precision carry substantial clinical risks. Furthermore, the scale of this challenge is substantial, with approximately 80% of critical care patients experiencing metabolic instability and the associated risks of glucose dysregulation. Properly controlling glucose levels is pivotal for tissue-level healing, especially for cardiovascular and surgical patients, as it reduces complications and enhances survivability. Historically, the manual workflow has been a limiting factor in achieving this level of control. Now, high-precision automation has changed this equation.
Admetsys Corporation (Boston, MA, USA) has developed an automated system for glucose control and continuous blood diagnostics that addresses a significant gap in the standard of care. This groundbreaking system automatically measures multiple blood analytes, including glucose, in real-time without the need for patient blood loss. It leverages this data to create an adaptive computational model of each patient's metabolism, which evolves alongside the patient's condition. The system then delivers precisely optimized treatment, including insulin and dextrose, through its multiple infusion channels.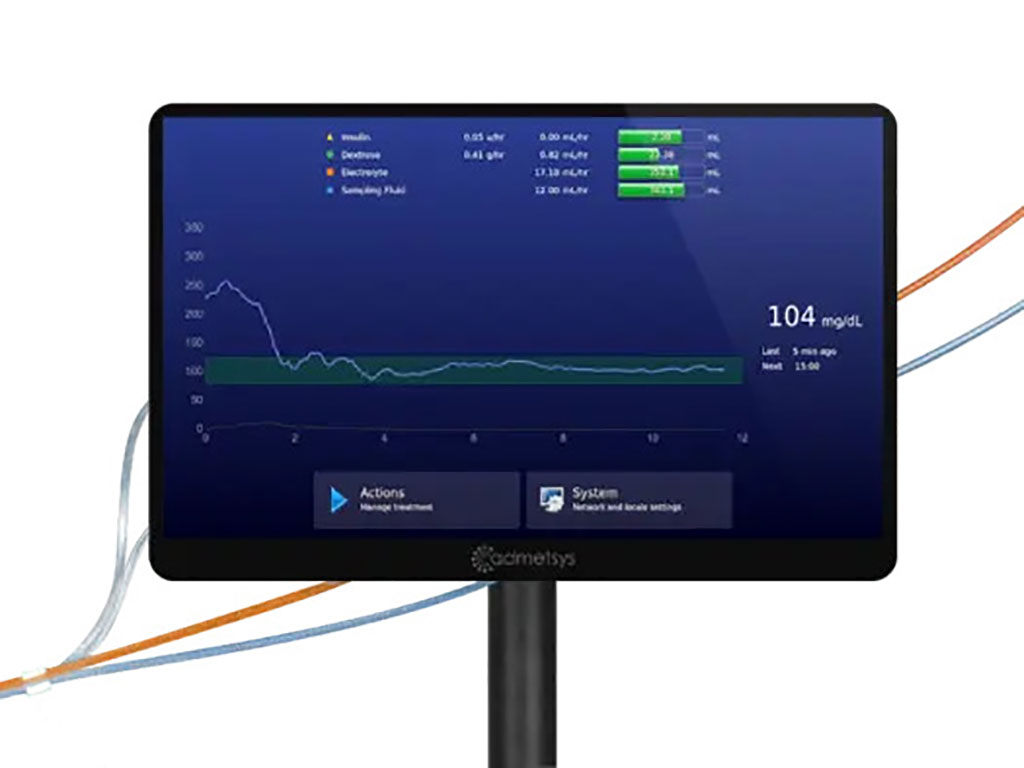 The United States Food and Drug Administration (FDA) has designated Admetsys' automated glucose control and continuous blood diagnostics system as a Breakthrough Device. This designation expedites the system's path to market in the United States, a critical step considering the prevalence of cardiometabolic disorders in critical care settings. Hospitals in the U.S. are facing mounting challenges, including nursing shortages, increasing patient demand, and a focus on equitable access to high-quality care.
"The core of the system is its patient-adaptive learning algorithm. Machine intelligence using real-time biosensing data directly drives therapeutic actuation," said Admetsys CEO Jeff Valk. "This represents a new generation of device: fully autonomous clinical robotics."
"The system unlocks a previously unachievable mode of care. It affects this economically, at scale, while preserving focus for clinicians," added Valk. "Precision automation fundamentally changes the equation."
Related Links:
Admetsys Corporation