Novel Low-Cost Mechanical Ventilator to Mitigate Global Need for Medical Equipment
By HospiMedica International staff writers
Posted on 11 Sep 2023
Ventilators were crucial in sustaining the lives of critically ill COVID-19 patients during the pandemic, but the overwhelming demand and prolonged use by patients had led to severe shortages of this vital medical equipment. A newly developed mechanical ventilator initially created as an emergency solution during the pandemic, now offers a high-efficiency, budget-friendly alternative to help address the global scarcity of such devices.
Engineers at Villanova University (Villanova, PA, USA) designed, developed, tested, and validated an affordable ventilator called NovaVent, priced at less than USD 800. The device is designed to be robust, scalable for mass production, and meets essential performance criteria for treating COVID-19 patients. NovaVent utilizes readily available components to deliver continuous mandatory ventilation (CMV) for patients who are unable to breathe by themselves.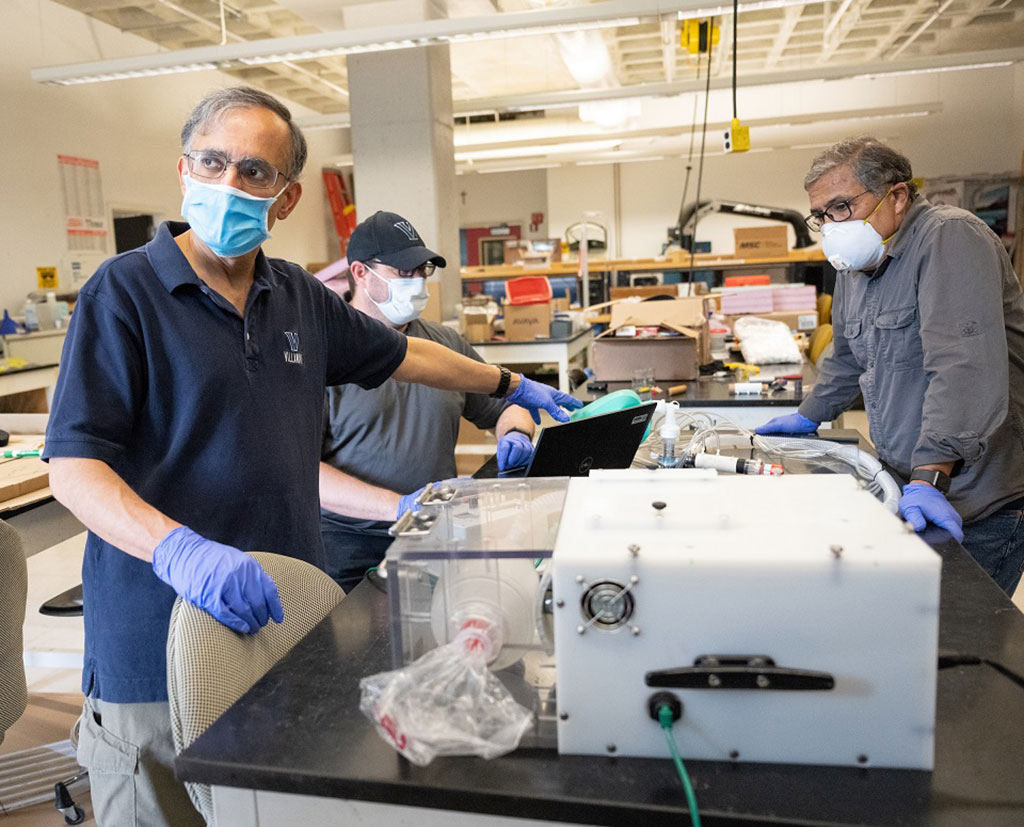 NovaVent's unique, patented design allows for the regulation of tidal volume, a critical factor in supplying adequate ventilation while avoiding lung injury. Users can modify settings via its control panel, and alarms become activated if the prescribed conditions are not met. Performance-wise, NovaVent delivers CMV nearly as effectively as its pricier counterparts—about 90% of the efficiency—but at a fraction of the production cost. Initial tests were conducted on a lung simulator, and further refinements were made using another simulator. The Villanova engineers have now been awarded a patent for the development of this novel type of mechanical ventilator.
"The need for this equipment goes beyond COVID-19," said C. Nataraj, Ph.D., professor of Mechanical Engineering at Villanova University. "Ventilators like NovaVent are critical parts of the medical infrastructure that are also needed to help the treatment of lung disease, cardiac arrest, strokes, brain injuries and more."
"It is especially heartening to visualize the humanitarian aspects of NovaVent," Nataraj added. "We are looking forward to working with like-minded partners to make such critical, life-saving technology affordable to all people regardless of where they live or how affluent they are."
Related Links:
Villanova University