Wearable ECG Patch with Next-Generation Bio-Processor Captures Accurate ECG Waveforms
By HospiMedica International staff writers
Posted on 14 Sep 2023
A wearable ECG (electrocardiography) patch that prioritizes both comfort and user-friendliness is not only the lightest option available in the marketplace but can also capture the world's most accurate ECG waveforms, thanks to its integrated next-generation bio-processor technology from Samsung Electronics (Suwon-si, South Korea).
The S-Patch Ex from Wellysis (Seoul, South Korea), a spin-off from Samsung SDS's Digital Health division, is designed for use both in clinical environments and at home. This ECG and heart rate recording device is embedded with Samsung's cutting-edge bio-processor, ensuring highly accurate ECG recordings. At a mere 9 grams, the S-Patch Ex leads the market in lightweight, extended-use wearability. It's also versatile, with compatibility across mobile devices like smartphones, tablets, and smartwatches, as well as with any commercially sold electrodes and batteries. Adding to its features, the device is reusable and designed to be both water-resistant and dust-resistant, boasting an IP55 rating for durability under various conditions.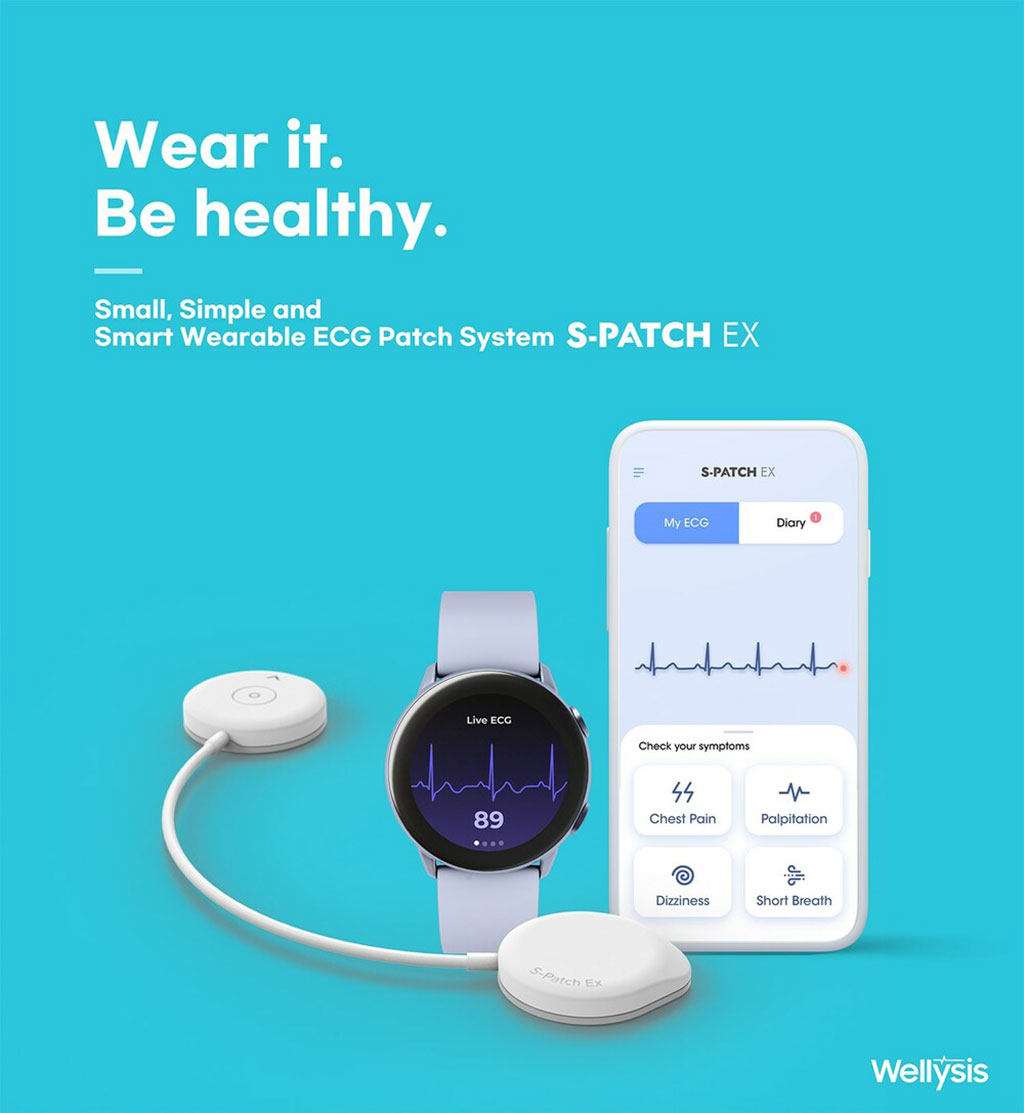 The S-Patch Ex is most often used for monitoring patients experiencing symptoms like heart palpitations. More recently, the device has been employed in studies monitoring the ECG of patients with long COVID-19 symptoms. Wellysis has gained U.S. FDA approval to sell the S-Patch Ex in the United States. Having received the EU's CE mark back in May 2021, the device is already available in 14 countries globally, including the UK, Spain, Italy, Greece, Poland, Australia, Thailand, India, and South Korea.
"S-Patch Ex is designed with a patient-centric approach to ensure their comfort and ease of use in most daily activities," said Young Juhn, CEO and Founder of Wellysis. "It also provides the most accurate information to the physicians. We are excited to introduce its outstanding features to the US market base with the FDA clearance in the U.S."
Related Links:
Wellysis 
Samsung Electronics