Cardio-Pulmonary Device Minimizes Dependence on Mechanical Ventilation during Cardiac Surgery
By HospiMedica International staff writers
Posted on 18 Sep 2023
Every year, millions of patients in need of external breathing assistance require ventilation and oxygenation via external mechanical ventilation machinery. These traditional ventilation systems often lead to a range of problems such as physical injury, infections, and even death. Now, a revolutionary cardio-pulmonary bypass device reduces reliance on mechanical ventilation during cardiac surgery by delivering next-generation superior treatment.
The INSPIRA ART100 from Inspira Technologies (Ra'anana, Israel) is an extracorporeal blood circulation device designed to provide cardiac and pulmonary support. With the ability to oxygenate and circulate blood for up to six hours during cardiac surgery, it is expected to be the first system designed for integration with the company's non-invasive HYLA blood sensor technology. The HYLA device allows for continuous, real-time blood monitoring, which could reduce the need for taking blood samples from patients and help doctors keep an eye on their clinical condition.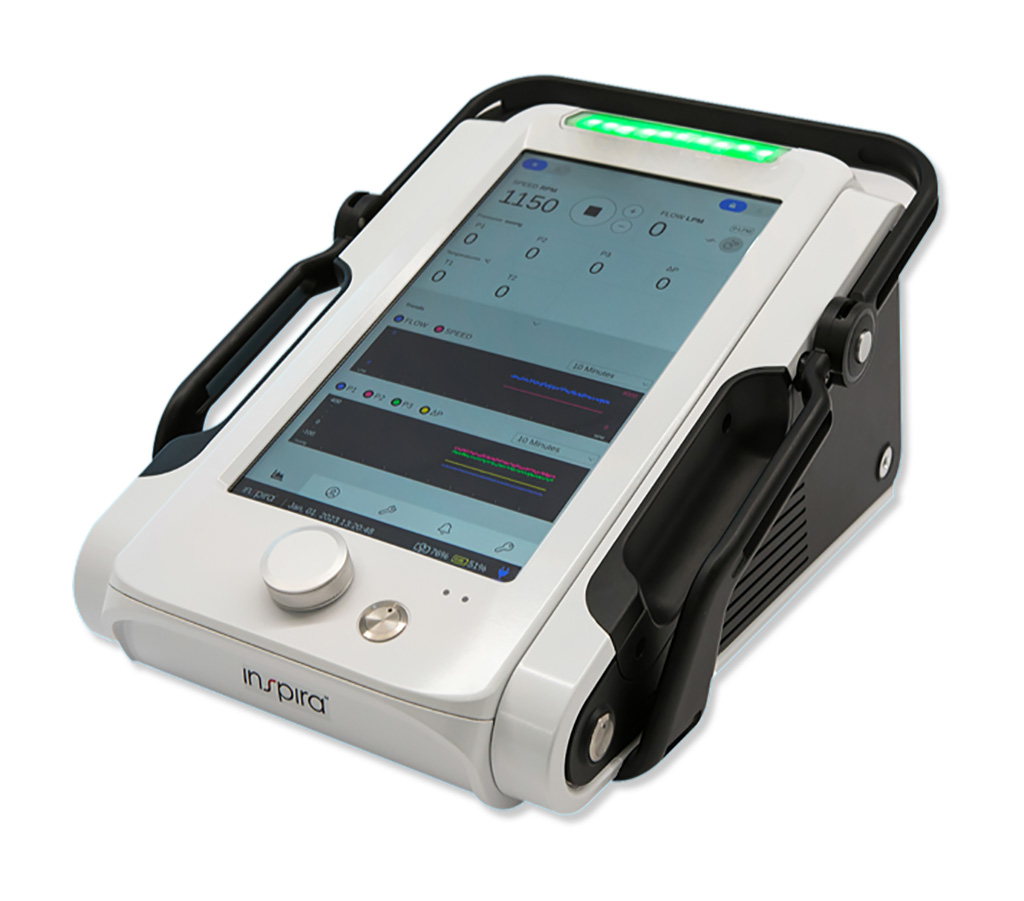 The INSPIRA ART100 features a user-friendly large touchscreen and an intuitive graphical interface that provides a clear and comprehensive display of data for medical teams. The device has a compact and lightweight design, as it is built using aerospace-grade aluminum, making it both durable and easy to move. It also comes with a long-lasting battery, adding to its suitability for patient use throughout a hospital setting. Inspira Technologies has submitted the device for approval to the U.S. Food and Drug Administration through the 510(k) pathway, with a potential green light expected in the first half of 2024.
"We are preparing for global deployments of our INSPIRA ART100 systems once FDA clearance is achieved," said Dagi Ben-Noon, CEO of Inspira. "Our future systems can save millions of lives and change external respiratory aid for over 20 million people each year. We aim to be a part of this market over the next 5 years and are moving aggressively to achieve these goals."
Related Links:
Inspira Technologies