Magnetically Controlled Capsule Endoscopy to Benefit Broader Patient Group
By HospiMedica International staff writers
Posted on 06 Nov 2023
Traditional gastroscopy is recognized as a highly accurate method for identifying and locating stomach lesions, making it a leading diagnostic tool for gastric ailments. However, this procedure is known to be invasive and can cause discomfort to the patient if performed without sedation, leading to lower rates of patient compliance. Although sedation can make the process more bearable and boost compliance, the costs, potential discomfort, and risk of adverse reactions linked to anesthesia remain significant concerns. In standard capsule endoscopy, the capsule's journey through the digestive system relies solely on the body's natural movements and gravity, which often results in incomplete views of the stomach's interior. Now, an innovative approach combines magnetic guidance with smart software, allowing doctors to remotely navigate a capsule within the body with robotic precision.
AnX Robotica Corporation's (Plano, TX, USA) NaviCam Stomach Capsule System provides a less invasive alternative, providing real-time, five-dimensional navigation—combining three spatial and two rotational directions—handled by an operator using a dedicated control station. This system allows the operator precise command over the capsule, enabling it to move in any direction within the stomach, pivot, and even "jump" to specific areas as needed.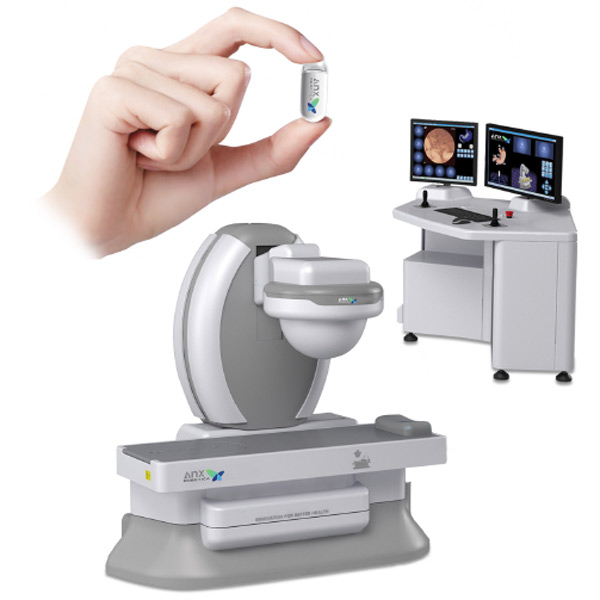 A large, prospective, and multi-center blind study has shown that the NaviCam Stomach System is a safe alternative for visualizing gastric mucosa by utilizing remote magnetic steering without the need for sedation or insertion of a tube. Available for use in various clinical settings, including emergency rooms, it is suitable for adults aged 22 and older who have a body mass index (BMI) of less than 38. Following expanded indications of the magnetically controlled capsule endoscopy system, the NaviCam Stomach Capsule can now also be used for visualization of the stomachs of individuals as young as 6 years old, as well as for patients with a BMI up to 65 and a waist circumference not exceeding 77 inches. These expanded indications allow for its application in pediatric assessments and in patients with higher BMIs.
"With the expanded indications for MCCE to include the pediatric population as well as those with a high BMI, the NaviCam MCCE System becomes an excellent option for a broad group of patients," said Stu Wildhorn, Vice President of Marketing for AnX Robotica.
Related Links:
AnX Robotica Corporation

Visit expo >