Wireless Pacemaker Recharges Battery by Generating Electrical Energy from Heartbeats
By HospiMedica International staff writers
Posted on 07 Nov 2023
Traditional (transvenous) pacemakers have small leads or wires that link to the heart at one end and to a generator (which contains the battery) located just under the skin near the left shoulder at the other end. These leads are fitted with sensors or electrodes that monitor the patient's heart rhythm and send electrical signals to the heart to regulate its beat when necessary. On the other hand, leadless pacemakers are self-contained units that are tinier than transvenous pacemakers and are positioned entirely within the right ventricle of the heart. They are inserted via a vein in the leg using a thin tube. One limitation of leadless pacemakers is that their batteries cannot be as easily replaced as those in transvenous pacemakers. Batteries in both types of pacemakers typically last between 6 to 15 years. Furthermore, extracting a leadless pacemaker from the heart poses a challenge, which might lead to the need for new pacemakers to be implanted next to the old ones when their batteries deplete. This can be especially problematic for younger patients who may need several pacemaker replacements over their lifetime. To address this issue, a new experimental leadless pacemaker has been designed that can partially recharge its own battery by harnessing the energy from heartbeats.
In a proof-of-principle study, researchers at the University of Washington (Seattle, WA, USA) demonstrated an experimental leadless pacemaker that can regain some of its battery life by transforming the heart's mechanical energy into electrical energy. They developed three prototype devices and evaluated them in a cardiac pressure simulator to assess their voltage output when exposed to oscillating pressures similar to those in the right ventricle. These prototypes are comparable in size to the leadless pacemakers available in the market and are about a third of the size of an AAA battery.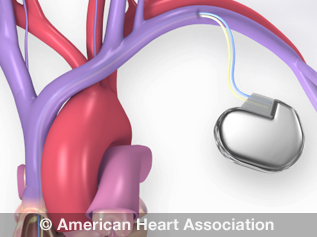 The team then placed the prototype devices in a device designed to mimic the natural pressure of the heart at a rhythm of 60 beats per minute. They measured the energy generated by the devices in response to this artificial heartbeat. The most efficient prototype was able to capture about 10% of the energy needed to regulate the subsequent heartbeat, based on the typical output of a pacemaker. Since this is an initial study of an experimental device, it is not yet known if this technology can be effectively and safely applied in humans over the long term. Nonetheless, the researchers are planning more extensive in-vivo studies. This investigation only focused on the energy for the immediate next heartbeat, but future iterations of the device will seek to improve on the 10% energy harvesting efficiency.
"Our next step is to optimize materials and fabrication to improve energy harvesting efficiency, and then show we can do so consistently in long-term studies. When we can improve upon our 10% harvesting efficiency, we hope to partner with one of the major pacemaker companies to incorporate our design and housing into an existing leadless pacemaker," said lead study author Babak Nazer, M.D., an associate professor of medicine at the University of Washington. "We hope to prolong battery life further and expand access of this product to younger patients, who would hopefully require fewer implants over their lifetime."
Related Links:
University of Washington

Visit expo >