First-of-Its-Kind Wireless Guidewire for TAVR Provides Real-Time Physiologic Data During Interventional Procedures
By HospiMedica International staff writers
Posted on 10 Nov 2023
Artificial Intelligence (AI) employs a range of technologies like machine learning and deep learning to process and analyze data. Despite its capabilities, AI is limited by its reliance on high-quality, real-time data from reliable sources. Particularly in healthcare, AI's effectiveness depends on accurate and timely medical data to support clinical decisions and enhance patient care. Real-time, in vivo data is critical to fully understand patient conditions. Now, a groundbreaking dual sensor investigational guidewire for transcatheter aortic valve replacement (TAVR) procedures aims to revolutionize data collection in cardiology.
Xenter, Inc. (Salt Lake City, UT, USA) has unveiled the first-of-its-kind wireless guidewire designed for use during TAVR procedures. This device is designed to gather a broad range of vital real-time data, functioning as both an aortic regurgitation measurement tool (xAR) and a clinical decision support system. This technology is expected to significantly improve the prediction of paravalvular leak (PVL) during TAVR procedures. Its design focuses on enabling extensive data collection and analysis, which is crucial for the development of AI-based decision-making tools in cardiology. The ultimate objective is to facilitate more informed clinical decision-making and enhance patient outcomes. This guidewire operates within a unique wireless ecosystem in the Cardiac Catheterization Lab, making real-time data collection and analysis more accessible and efficient.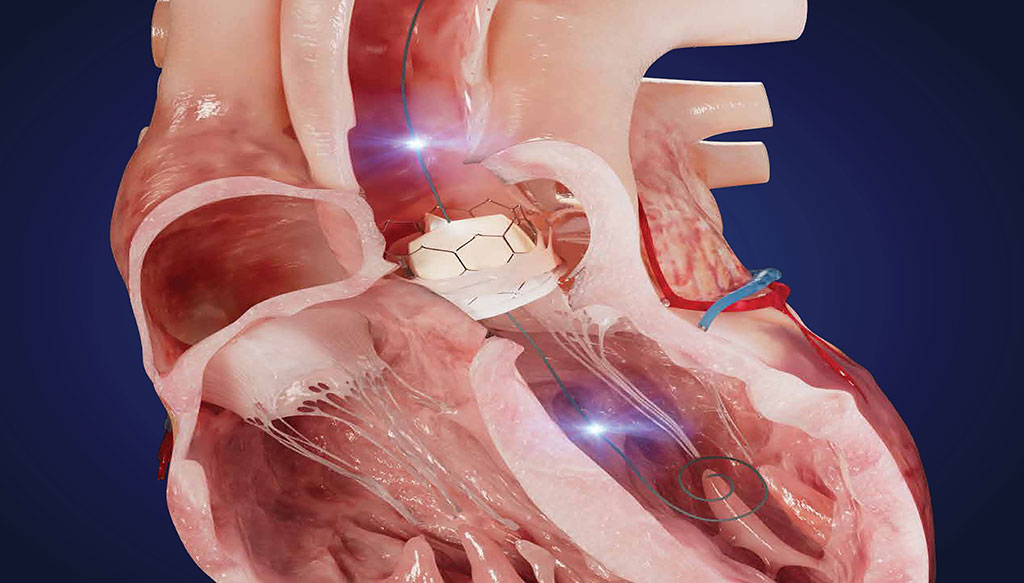 "We built Xenter to enable Artificial Intelligence (AI) tools to be utilized with ease and accuracy using new smart/wireless medical devices that transmit real-time PI data. Xenter is pioneering "smart" medical devices and a wireless ecosystem that eliminate the capital equipment and mobile carts that clutter hospitals throughout the world," said Rich Linder, Chairman/CEO of Xenter.
Related Links:
Xenter, Inc. 

Visit expo >