World's First Smart Breathing Tube for Mechanically Ventilated Patients to Prevent Laryngotracheal Pressure Injuries
By HospiMedica International staff writers
Posted on 20 Nov 2023
Endotracheal tubes (ETTs) are crucial for patients who are seriously ill or under anesthesia and unable to breathe independently. Inserted into the trachea, these tubes are connected to a mechanical ventilator to ensure an open airway for breathing. A key component of ETTs is the cuff, a balloon-like structure inflated within the trachea to create a seal for effective air delivery to the lungs. However, maintaining the correct cuff inflation pressure is vital; too low-pressure risks fluid leakage leading to ventilator-associated pneumonia (VAP), a potentially fatal complication. Conversely, excessively high pressure can cause tracheal damage, from moderate sore throats to irreversible scarring and narrowing of the airway. Presently, there is no device in clinical use that can precisely measure and monitor both the contact pressure of the ETT cuff and the blood flow in the tracheal lining. To address this gap, a pioneering smart breathing tube designed for mechanically ventilated patients is being introduced to prevent airway pressure injuries and enhance the monitoring of vital signs.
Developed by the University of Nottingham (Nottingham, UK), this innovative endotracheal tube, known as iTraXS, is equipped with optical fiber sensors. These sensors can detect incorrect placement of the ETT, a potentially life-threatening error. The integration of such technology offers multiple benefits, extending beyond hospital use to pre-hospital scenarios. For instance, it could eliminate the need for traditional oxygen saturation monitors that are typically attached to a patient's finger. These monitors can be cumbersome in ambulances and may provide inaccurate readings in cases of low blood pressure.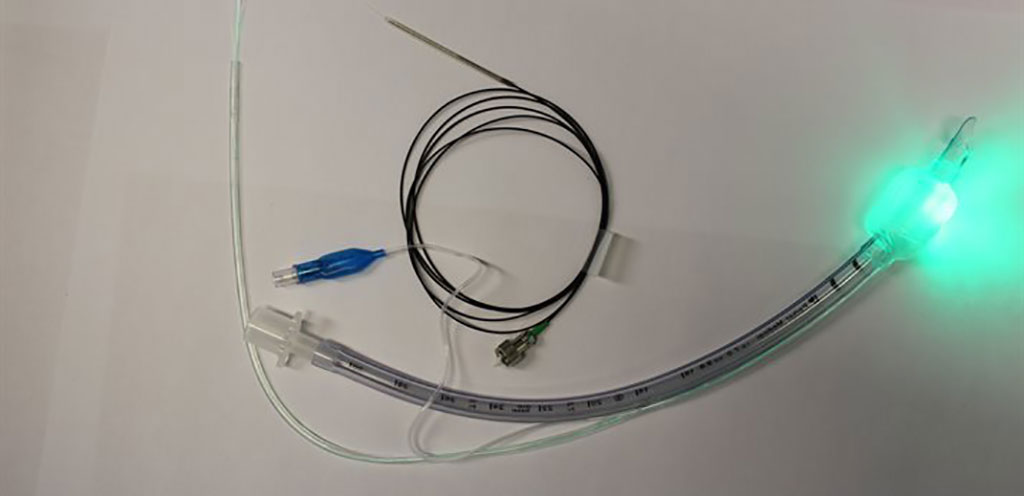 The advent of these advanced technologies marks a significant advancement in patient monitoring. The iTraXS concept has already garnered recognition and support within the medical community, including an award from the Association of Anesthetists of Great Britain and Ireland in 2018. Looking forward, the research team at the University of Nottingham is preparing for the first clinical trial with iTraXS, planning to evaluate its effectiveness in 40 adult patients scheduled for surgery in the upcoming year.
"Now we're at the point of beginning to coordinate in-person trials, we're engaging with key opinion leaders to amplify our research. Once the trial is complete, we aim to get the tube CE-marked so that it can be brought to market in the near future," said Dr. Andrew Norris.
Related Links:
The University of Nottingham 

Visit expo >