3D Printing to Enhance Healthcare at VA Hospitals
By HospiMedica International staff writers
Posted on 06 Apr 2017
A leading 3D printing and additive manufacturing solutions company has unveiled its project with US Department of Veterans Affairs (VA) as part of the company's corporate social responsibility (CSR) program. One of the first collaborative 3D printing hospital networks in the nation, the integrated system is designed to advance the quality of patient care, accelerate doctor preparedness, and build collaborative best-practices knowledge-sharing throughout the Veterans Health System hospitals.
"Innovation [has] the power to dramatically shape lives and communities for the better," said Arita Mattsoff, head of Corporate Social Responsibility, Stratasys. Stratasys' CSR effort aims to communicate the power of 3D printing and bring transformative medical and educational programs to underprivileged communities and people who need it most.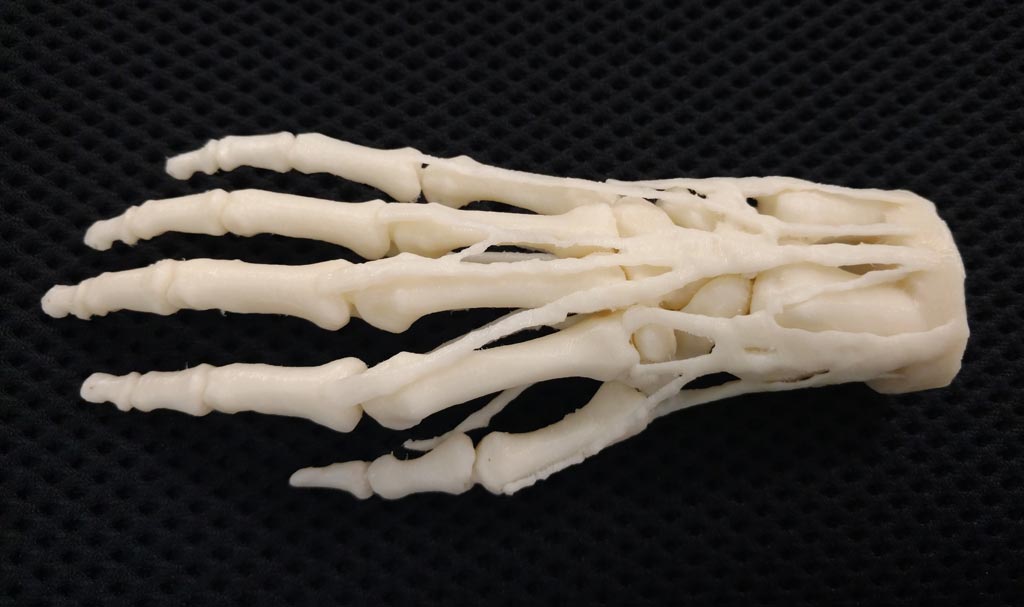 During the initial deployment stage, Stratasys is equipping 5 VA hospitals – in the USA cities Puget Sound, San Antonio, Albuquerque, Orlando, Boston – with 3D printers, materials, and training to encourage development of custom orthotics, prostheses, and anatomical models for personalized healthcare. The equipment is integrated across hospitals – generating a network for building skills and knowledge sharing across sites for improved patient outcomes, enhanced surgical collaboration, and streamlined costs.
"This 3D printing network is a significant step forward in how we approach patient treatments. The technology not only enables 3D models of a patient's unique anatomy for diagnosis and treatment, but can also be used to engineer personalized health solutions for Veterans - including prostheses and assistive technologies," said radiologist Beth Ripley, MD, PhD, leader of the VA initiative.
"Our work with the VA exemplifies the tremendous difference additive manufacturing is making around the healthcare industry. These solutions now make it possible to not only improve patient care, but set new standards for highly personalized solutions. 3D printing today is advancing healthcare in ways that would have been nearly impossible even a decade ago," said R. Scott Rader, PhD, GM of Healthcare Solutions, Stratasys.
Latest Health IT News
Other channels