3D-Printed Organs Help Clarify Anatomical Quandaries
By HospiMedica International staff writers
Posted on 02 May 2017
Three-dimensional (3D) printed anatomical models of internal organs can offer patients added insight by showing them what's really going on inside their bodies.
Researchers at the GE Advanced Manufacturing & Engineering Center (AMEC) are searching for ways to efficiently translate images from computerized tomography (CT), magnetic resonance imaging (MRI), and ultrasound scanners into printable files, so that 3D printed medical models can be produced as quickly as pushing the "Play" button on Netflix. But making such 3D model printing a reality is difficult, due to the vast amount of data. For instance, in just one second, a CT scanner can generate and transmit enough data to make up 6,000 Netflix movies.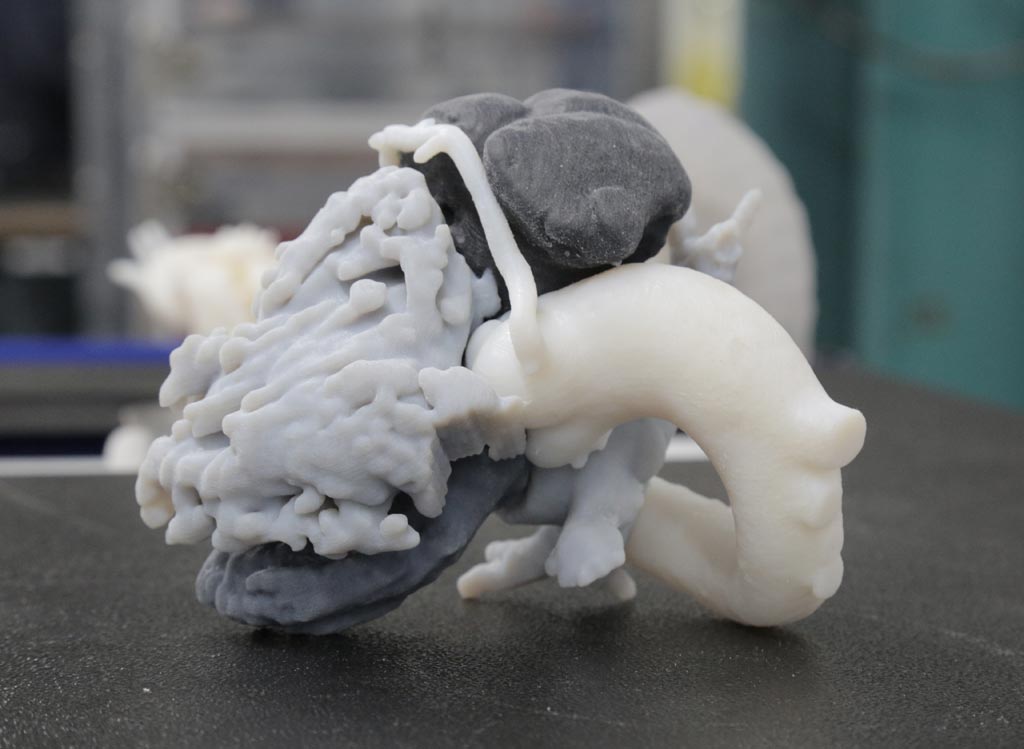 To try and streamline and speed up the process, another GE business unit, GE Additive, which develops 3D printers and other additive manufacturing methods, is working with AMEC to explore whether a custom machine that prints organs from data files derived from imaging software is feasible. Currently, to print organs, up to three weeks are needed to transform the data to an image that can be translated to an additive printer production file. AMEC has already printed several such organs, such as a liver, a lung, and a heart.
"You can show the patient the body part that has the problem. When they hold it in their hands and see it clearly, rather than look at a grayscale 2D image on-screen, they can quickly grasp what needs to be fixed," said Jimmie Beacham, chief engineer for advanced manufacturing at GE Healthcare. "I think as people get more informed about health, they will want to be a bigger part of the solution. Helping them see the problem clearly will build more trust between the doctor and the patient. It translates into quicker action."
Additive manufacturing describes technologies that build 3D objects by adding layer-upon-layer of material, using computer aided design (CAD) modeling software, machine equipment, and layering material. Once a CAD sketch is produced, the data is relayed to the printer, which lays downs or adds successive layers of liquid, powder, sheet material or other, in a layer-upon-layer fashion to fabricate a 3D object. Many technologies are included in this definition, such as rapid prototyping, direct digital manufacturing, layered manufacturing, and additive fabrication.
Latest Health IT News
Other channels