Voice Recognition Speeds Up Hospital Call Routing
By HospiMedica International staff writers
Posted on 26 Dec 2017
Sophisticated voice recognition technology allows multiple callers to simultaneously be connected to the hospital departments or people they are trying to reach.
The AC Voca (Airport City, Israel) VocaONE solution offers voice-based call routing to any organizational destination from just a single phone number, eliminating navigation through tedious phone menus and ending long wait times. The advanced speech-recognition routing engine, developed by linguistic experts at parent company AudioCodes (Airport City, Israel) offers over 95% accuracy in speech recognition, with special expertise in identifying names, departments, and organizational functions and branches.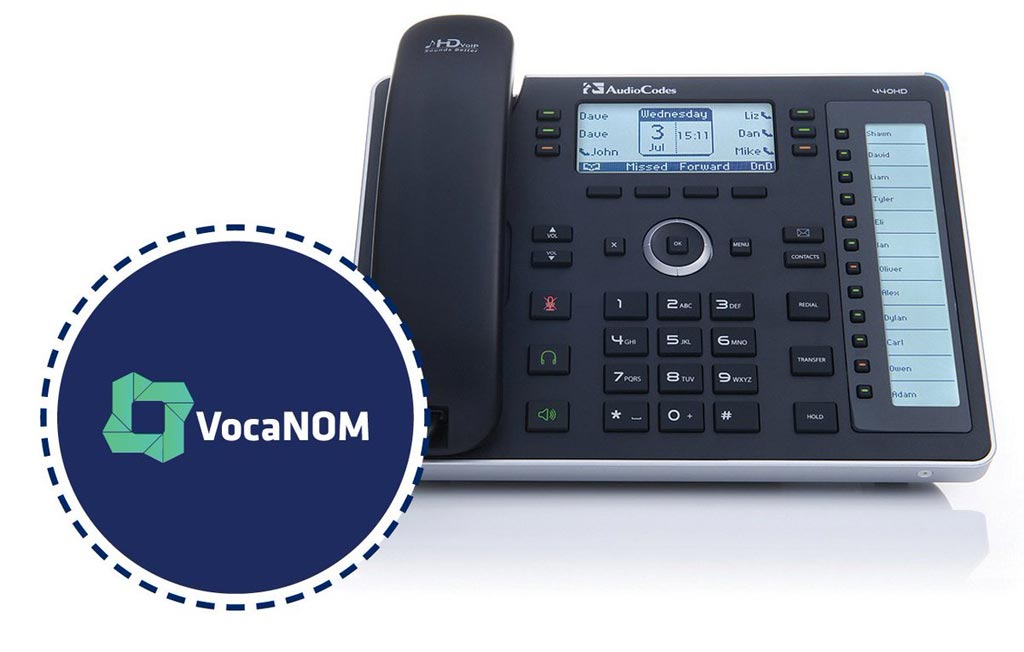 AC Voca also offers VocaNOM, a speech recognition solution tailored for the enterprise environment. With VocaNOM, any employee can dial a designated number, or use the VocaNOM mobile application to easily place a call, send a WhatsApp message, or an Email by simply stating any co-employee's name. VocaNOM also serves as a speech enabled auto-attendant solution for enterprises, providing incoming call routing for external callers from the company's leading phone number after initial synchronization with the corporate address book.
Both AC Voca solutions can easily integrate with any organizational private branch exchange (PBX) switch (either IP or analog), and with any interactive voice response (IVR) system. It can be deployed over Amazon cloud services (AWS) or as an on-premise solution, using an AudioCodes session border controller (SBC). VocaONE and VocaNOM also come with a dedicated backend analytics environment that analyzed call traffic, identifying call usage and data, peak times, and destination and transfer rates, allowing organizations to maximize their workforce and analyze caller's needs and behavior.
"The patients simply call the central number, say the name of the department they are trying to reach, and are then connected automatically. AC Voca greatly improves the call experience for patients, while still making use of the existing telecommunications infrastructure," said Erik Heirman, sales manager for Germany, Austria, and Switzerland at AC Voca. "'Switching to the solution is easy and cost-effective; the savings make up for the installation costs within the first year."
"With the newly deployed VocaONE solution, we are now offering our callers a continuous, 24/7 automatic voice routing solution to easily transfer their calls," said Ofer Kanner, chief of operations at Rambam Healthcare Campus (Haifa, Israel). "Out of 1,500 daily incoming calls, only 100 of them are now directed to a human operator, whereas all other calls are handled entirely by the AudioCodes voice routing solution."
Related Links:
AC Voca

AudioCodes
Latest Health IT News
Other channels