New POC Alert System Integrates with Hospital EMR
By HospiMedica International staff writers
Posted on 30 Jan 2018
A novel point-of-care (POC) alert system links multiple data sources in order to assess care gaps, risk scores, disease registries, clinical documentation gaps, and other patient information.
The Innovaccer (San Francisco, CA, USA) InAssist POC alerts solution streams and integrates disparate data sources into a patient's electronic medical record (EMR), recognizes when that patient needs attention, and offers actionable insights to healthcare providers; the data is presented on-screen via simple, real-time alerts within the EMR itself. In addition, InAssist synchronizes the EMR with the providers' calendar and presents upcoming appointments via timely reminders. The application runs with all the browser-accessible EMRs, with no prior configuration needed.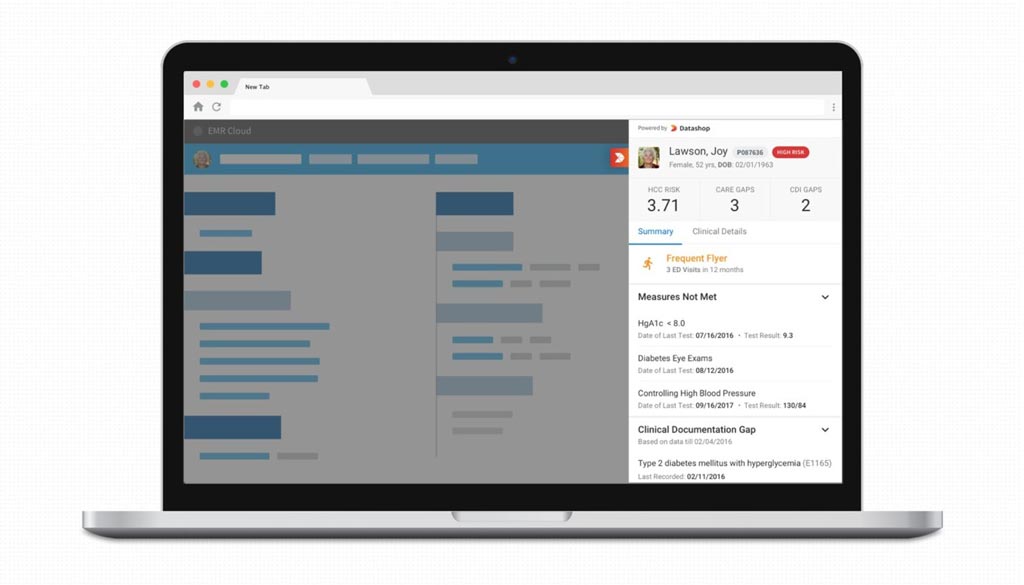 The information can be customized to suit individual and specific needs, including relevant demographic details, time-sensitive care gaps, hospital coding gaps, diverse risk scores, specific patient markers (such as a frequent emergency department visitor), vital signs, lab results, medications, a list of recent visits, and a directory of the patients care team (principal physician, specialists, dietician, health coach, etc.). InAssist can also be integrated with other data systems using a proprietary application programming interface (API) that leverages Innovaccer's InData platform to gain access to more information.
"With the growing role of data and technology in healthcare, we understand the continued importance of providers spending more time with patients rather than spending half their day sorting through static files and millions of records," said Abhinav Shashank, CEO of Innovaccer. "InAssist is a significant step in our commitment to making health data transparent, accessible, and impactful. We are optimistic that it will not only deliver crucial point-of-care alerts but also save a great deal of time for care teams."
Recent studies reveal that physicians spend almost half their time on EMR and deskwork activities, and just over a quarter of their time with actual patients. Outside of office hours, physicians spent another one to two hours of personal time each night on data entry demands. Another study, by the RAND Corporation (Pittsburgh, PA, USA), confirms that EMRs and administrative obstacles that impede high-quality patient care are leading contributors to physician burnout.
Related Links:
Innovaccer

RAND Corporation
Latest Health IT News
Other channels