Inkjet-Printed Tattoos Support Medical Diagnostics
By HospiMedica International staff writers
Posted on 13 Apr 2018
A new study shows how electrodes for long-term monitoring of electrical impulses can be produced using an ink-jet printer.
Developed by researchers at Graz University of Technology (TUGraz; Austria), the BioRobotics Institute (Pontedera, Italy), and other institutions, the dry, unperceivable temporary tattoo electrodes can be fabricated by inkjet printing of a conducting polymer onto commercial decal transfer paper, which allows for easy transfer on the user's skin. The printer can produce single or multiple electrode arrangements, with all of the external connections necessary for transmitting the signals integrated directly in the tattoo.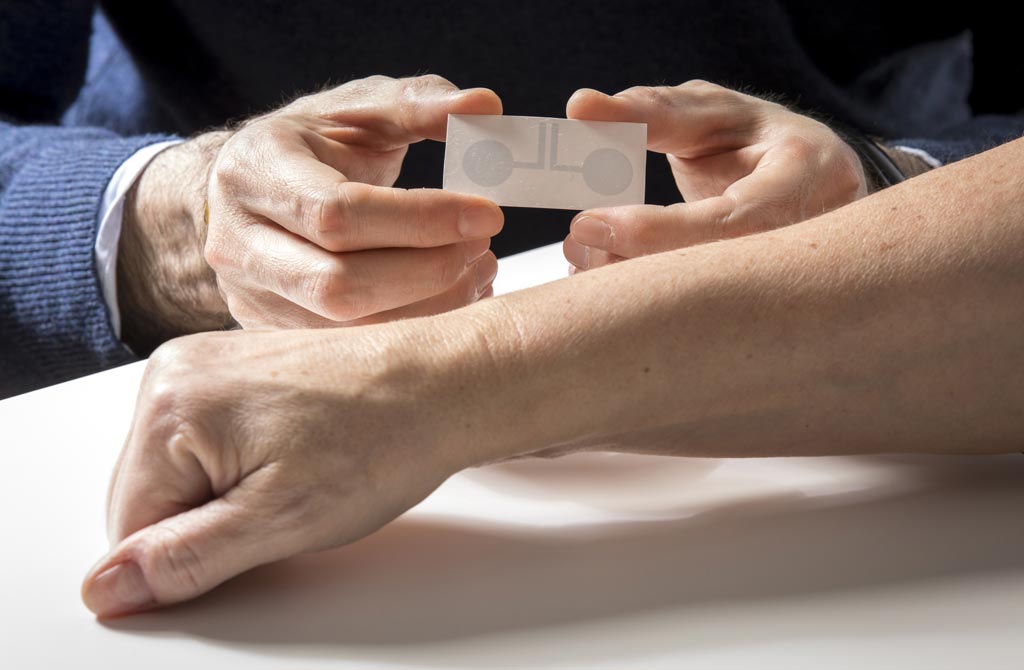 The electrodes are then applied to the skin as a temporary tattoo, with adhesion maintained by their ultralow thickness--under one micrometer--allowing them to adapt perfectly to uneven human skin, and even be applied to parts of the body where traditional electrodes are not suitable, such as the face. Another feature is that even a perforation of the tattoo, for instance through the growth of a hair, does not impair conductivity or signal transmission, which is particularly relevant in the case of long-term applications, as hair growth leads to inaccuracies in the results of traditional measuring methods.
The researchers validated electrophysiological viability of the tattoo by surface electromyography (EMG) and electrocardiography (ECG) recordings on various limbs and the face, with the tattoos providing flawless data transmission for up to three days. According to the researchers, electrodes of different sizes and arrangements could be produced using the printer, which can be individually adapted to the respective body part on which the measurement is to be carried out, without restricting or influencing normal activities. The study was published in the March 2018 issue of Advanced Science.
"We are working on the development of wireless tattoo electrodes with integrated transistor, which would make it possible to both send and receive signals. Not only could we measure impulses using this method, but we could also stimulate body regions in a targeted way," said senior author Francesco Greco, PhD, of TUGraz. "We are on a direct road to making an extremely economical and simple as well as versatile applicable system which has enormous market potential."
Related Links:
Graz University of Technology
BioRobotics Institute

Latest Health IT News
Other channels