Software Platform Tracks Endoscope Usage and Reprocessing
By HospiMedica International staff writers
Posted on 24 Apr 2018
An innovative workflow and supply chain management solution provides optimum efficiency and safety in the management of endoscopes.
The Olympus Medical Systems (Tokyo, Japan) Unifia reprocessing documentation, workflow, and asset management system is designed to provide supervisors, infection prevention staff, and hospital supply chain managers with greater visibility into the utilization, cleaning, reprocessing, and storage of flexible endoscopes. Unifia utilizes radiofrequency identification (RFID) technology to track and visualize an endoscope's movement, from the front desk to storage room and all stops in between, in order to better understand trends, conduct analysis, and act accordingly.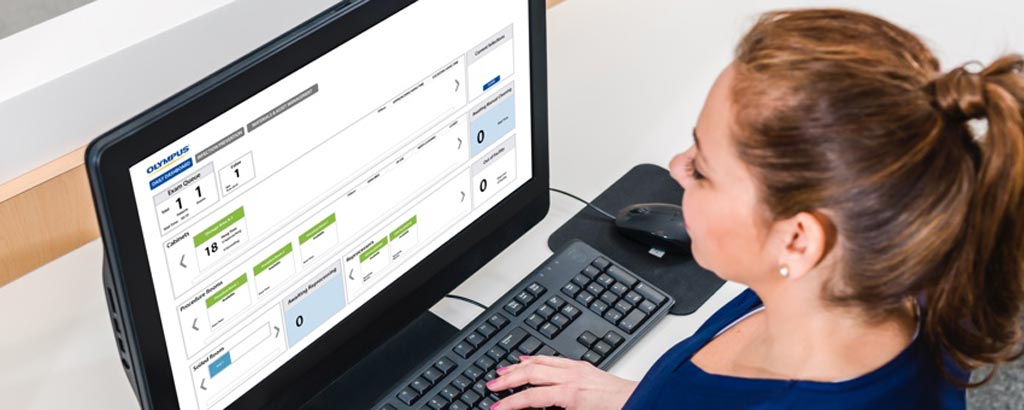 The system uses wireless scanner technology to capture data from virtually all automated endoscope reprocessors, storage cabinets, leak testers, and bio burden test kits. A consolidated real time Daily Dashboard view provides insight into critical operational, reprocessing, and storage steps, including procedure room turnover, delayed reprocessing requirements, manual cleaning times, and endoscope hang times. Onscreen alerts warn users when scanning steps are missed, allowing for a repeatable and compliant process, while making sure all required data is collected.
In the procedure room, Unifia can track the endoscope serial number, link the patient to the device, note which doctor is performing the procedure, and how much time has elapsed. When the procedure is over, the Unifia Daily Dashboard is updated, alerting users the procedure room needs to be turned over. In the soiled room, manual cleaning time is tracked to reduce the need for delayed steps, while in the reprocessing room, users are able to easily log minimum recommended concentration (MRC) testing results.
Nurse Managers or Infection Prevention champions can use the Unifia Analysis module to audit staff workloads, endoscope reprocessing compliance, and reprocessing breach analysis in a simple interface. In addition, they can identify peak and low demand periods so as to optimize staffing demands, identify which staff members necessitate remedial competency training, and benchmark staff performance by looking at how long the endoscope is located in specific areas so as to streamline workflows.
"Unifia is an example of Olympus' strategy of transformation to a solutions company, by which we make it easy to bring our gastrointestinal customers more than clinical data, but now also operations data that will drive compliance, safety, and utilization initiatives," said Kurt Heine, group VP of the endoscopy division at Olympus. "Whether we're talking about a nurse manager gaining visibility into the entire department, a technician improving his own performance, an administrator making decisions about acquisitions or a CEO instating system-wide performance initiatives, Unifia provides value through automated tracking and easy data navigation."
Latest Health IT News
Other channels