Social Media Infrastructure Helps Manage Medical Emergencies
By HospiMedica International staff writers
Posted on 09 May 2018
A new study describes an online platform that enables first responders to monitor emergency situations using tweets and Instagram posts.
Developed at Purdue University (Lafayette, IN, USA), Arizona State University (ASU; Tempe, USA), and other institutions, the Social Media Analytics and Reporting Toolkit (SMART) browser-based platform filters social media content according to key words and geographic regions defined by the user. To help break down various interpretations of a situation, the researchers use a context-preserving, multi-scale spatial aggregate tool called TopoText, which visualize key words from user-defined themes.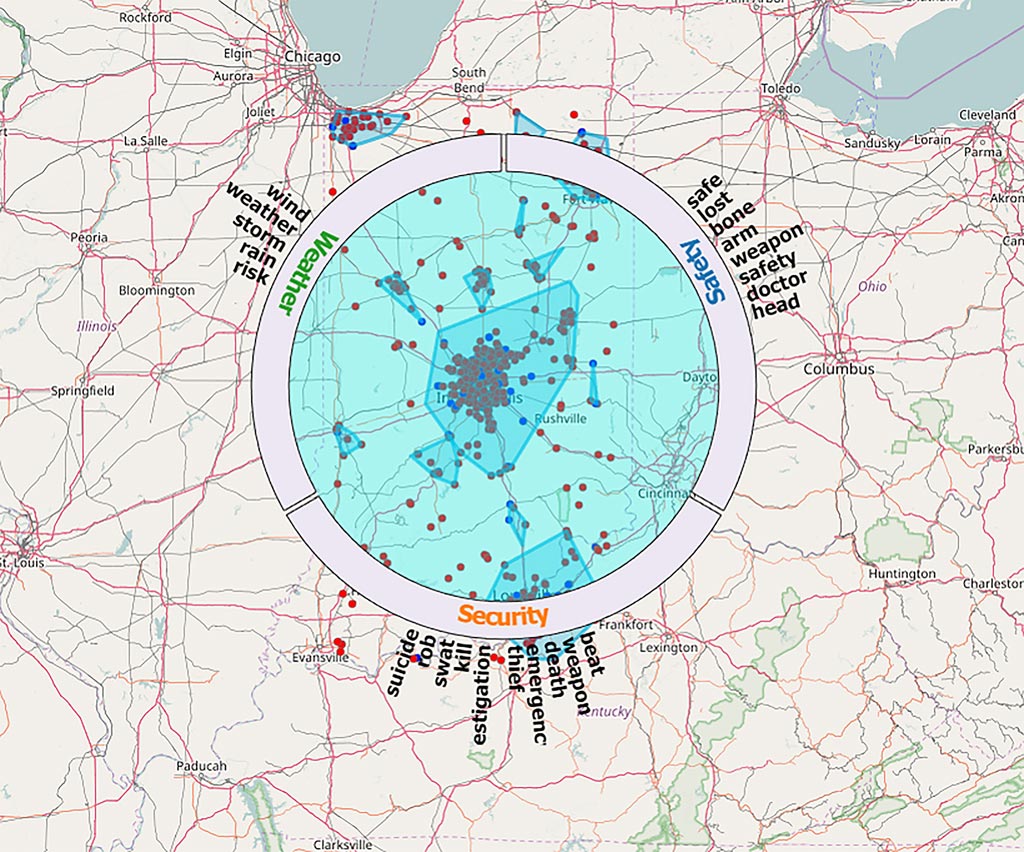 Dominant crime, for example, may be theft and robbery in a city; or it may be liquor law violations and noise for a university campus. While conventional exploration requires users to navigate across multiple scales, it only presents information related to the current scale. TopoText, instead, renders multi-scale aggregates into a single visual display that combines text-based encoding and a layout that draw labels along the boundary or filled within the aggregates. Another feature is customizable email alerts.
The text itself not only summarizes the semantics at each individual scale, but also indicates the spatial coverage of the aggregates and their underlying hierarchical relationships. First responders are already using a beta version of the tool to analyze both live and historical data in order to gain insight on spatial phenomena. SMART and TopoText were presented at the Association for Computing Machinery CHI 2018 Conference on Human Factors in Computing Systems, held during April 2018 in Montreal (Canada).
"If, for example, a key word came up more than five times in 'x' amount of minutes, then the user will get an email alert. Users can also request a summary email of tweets or posts related to key words they input to SMART," said study co-author Chittayong Surakitbanharn, PhD, of the Purdue department of electrical and computer engineering. "The telephone was invented in the 1800s; by the time you have the 9-1-1 system, that's the 1960s. Now if we dial 9-1-1, we definitely expect someone to help us. But on social media, there has been no pre-designed system."
"People already provide information about situations using social media; organizing and filtering this information helps first responders attend to certain areas faster," said senior author Professor David Ebert, PhD, of the Purdue department of electrical and computer engineering. "The goal is for SMART to be an affordable social media analytics tool that anyone can download. We want this to be available at low cost for every first responder."
Related Links:
Purdue University

Arizona State University
Latest Health IT News
Other channels