Advantech Launches Healthcare Infotainment Terminals
By HospiMedica International staff writers
Posted on 20 Jun 2018
Advantech Co., Ltd. (Taipei, Taiwan, R.O.C), a provider of medical computing systems and services, has launched the HIT-W183 and HIT-W153 healthcare infotainment terminals, which are specifically designed for a wide range of hospital applications.
The HIT-W183/W153 terminals feature an Intel N4200 processor, dual operating systems (Windows 10 IoT and Android 6.0.1), and an 18.5-inch/15.6-inch 16:9 widescreen display with projected capacitive (PCAP) 10-point touch control. They are also equipped with a 5MP camera, rear-access I/O that includes USB 2.0, USB 3.0, RJ12, RJ45, optional power-over-Ethernet (PoE) support (HIT-W153 only), and dual isolated Ethernet ports that enable separate Internet (patient use) and intranet (caregiver use) traffic for superior connectivity and data security. An IP65-rated true-flat front panel protects the devices against water and dust ingress and can be cleaned easily to ensure high hygiene and infection control.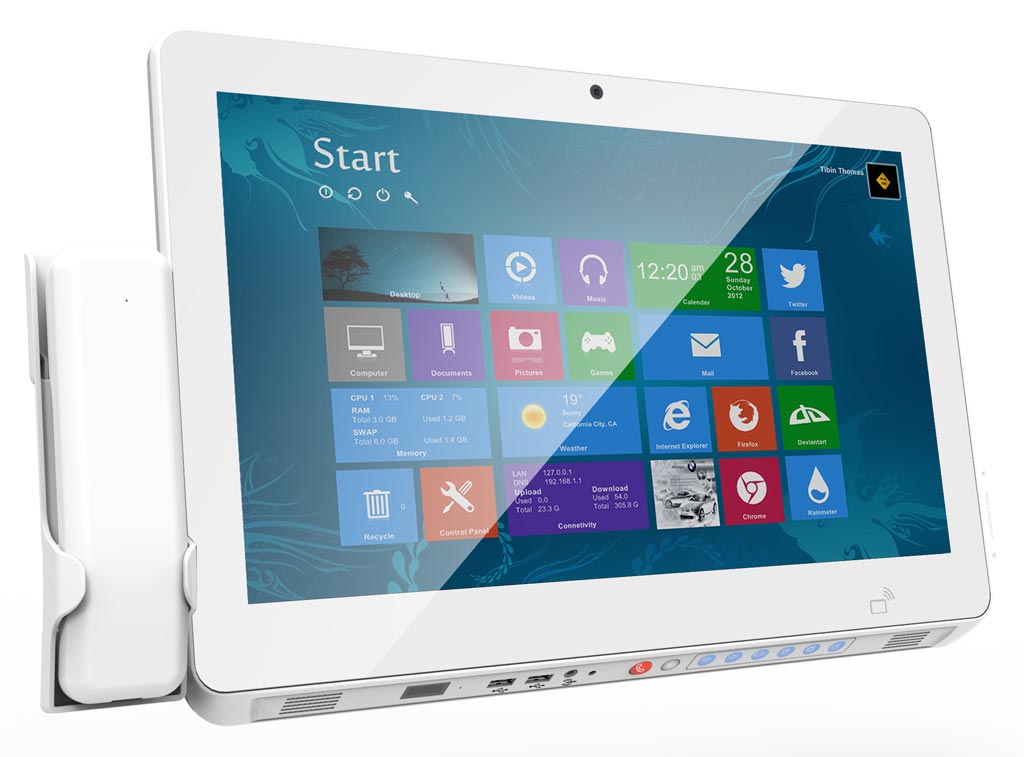 The HIT-W183/W153 terminals are equipped with a red emergency call button and LED indicator that can be integrated with a hospital's existing nurse call system to allow patients to request assistance or alert staff of any emergencies. They also feature a handset equipped with two microphones and noise cancellation technology to eliminate environmental noise and provide optimal sound quality during nursing assistance calls. Both the devices are compliant with EN 60601-1 and IEC 62368 medical and ITE certification standards, and feature front-facing function buttons built-in at a 60-degree angle for accessibility and easy operation. Their ultra-slim (43 mm) design allows the terminals to be easily mounted on walls, mobile carts, and bedside swing arms to serve as medical equipment control panels, nurse station terminals, pharmacy information systems, medical cart devices, and patient infotainment terminals. Their functionalities can be further expanded as per specific usage needs by integrating them with a smart card reader, RFID/NFC reader, and optional barcode scanner and TV tuner modules.
Healthcare staff can use the terminals to access medical records and hospital information systems, retrieve laboratory results, monitor patient vital signs, and document treatment observations. Meanwhile, patients can use the terminals to watch movies/TV, make phone calls, play games, surf the Internet, send emails, request nurse assistance, and manage the ward environment, such as adjust the bed height, lighting, and curtains. Advantech's HIT-W183/W153 infotainment terminals provide a single solution that enables efficient provision of digital entertainment and clinical services at the point-of-care for improved service quality.
Latest Health IT News
Other channels