Custom-Designed Prosthetic Foot Mimics Natural Walking
By HospiMedica International staff writers
Posted on 12 Jul 2018
A low-cost passive prosthetic foot can be individually tailored so that the user's walk is similar to that of an able-bodied gait.
Developed by researchers at the Massachusetts Institute of Technology (MIT, Cambridge, MA, USA), the prosthetic foot is based on a mathematical model that describes stiffness, motion, and shape of the foot, and also relates to how the lower leg moves while the foot is in contact with the ground. The researchers first consulted an existing dataset of measurements of steps taken by an able-bodied walker with a given body size and weight. Ground reaction forces and the changing center of pressure experienced by a walker's foot as it rocked from heel to toe were measured, predicting how a user's lower leg would translate through a single step.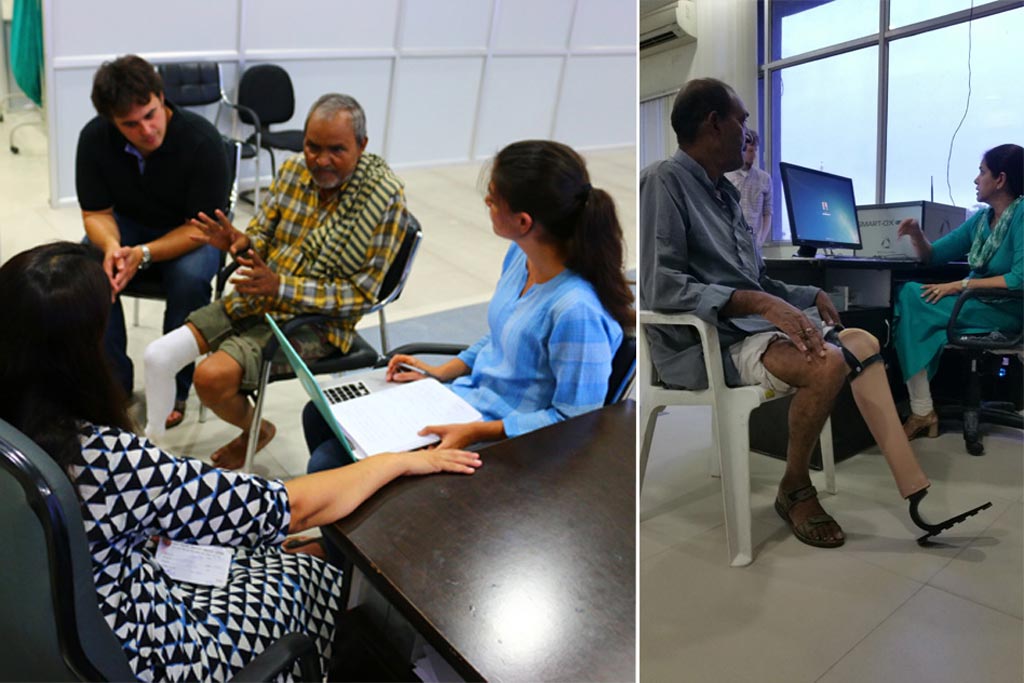 Using the mathematical model, the researchers then tuned the stiffness and geometry of the simulated prosthetic foot to produce a lower-leg trajectory that was close to that of the able-bodied swing. To develop the prosthetic foot itself, they decided not to replicate an anatomic human foot, but rather take a different approach, one based on their realization that amputees who have lost a limb below the knee cannot feel what a prosthetic foot does, as it is not connected to the nervous system, and therefore, there is no interaction.
The resulting foot shape looks similar to the side-view of a toboggan ski, and can be customized using just a few select variables such as body weight and size, which are modified in the genetic algorithm. The prosthesis' plantar section is made from machined nylon, a material chosen for its energy-storage capability. To test the prototype model, the researchers produced several feet for volunteers in India. They estimate that the foot, if manufactured on a wide scale, could cost an order of magnitude less than existing products. The study was published in the March 2018 issue of the Journal of Mechanisms and Robotics.
"What's cool is, this behaves nothing like an able-bodied foot, there's no ankle or metatarsal joint, it's just one big structure, and all we care about is how the lower leg is moving through space. Most of the testing was done indoors, but one guy ran outside, he liked it so much," said lead author mechanical engineer Amos Winter, of MIT. "A common passive foot in the U.S. market will cost USD 1,000 to USD 10,000, made out of carbon fiber. Imagine you go to your prosthetist, they take a few measurements, they send them back to us, and we send back to you a custom-designed nylon foot for a few hundred bucks."
The researchers have partnered with Vibram
,
which manufactures rubber outsoles for flexible hiking boots and running shoes that look like feet. The company is designing a life-like covering for the team's prosthesis that will also give the foot some traction over muddy or slippery surfaces. The researchers plan to test the prosthetics and coverings on volunteers in India in Spring 2018.
Related Links:
Massachusetts Institute of Technology

Latest Health IT News
Other channels