New Platform Prints Customized 3D Pharmaceuticals
By HospiMedica International staff writers
Posted on 20 Nov 2018
A novel technology platform uses three-dimensional (3D) printing to create custom drug capsules made of hydrogels with delayed release characteristics.
The new technology, developed at the Hebrew University (HUJI; Jerusalem, Israel), is designed to facilitate 3D printing of personalized medications out of hydrogels that can expand, change shape, and activate on a delayed schedule. By fine-tuning the drug capsules geometry, surface area, and swelling index, improved targeting of the site of drug release in the digestive tract is possible, as well as greater control of drug-release timing and duration.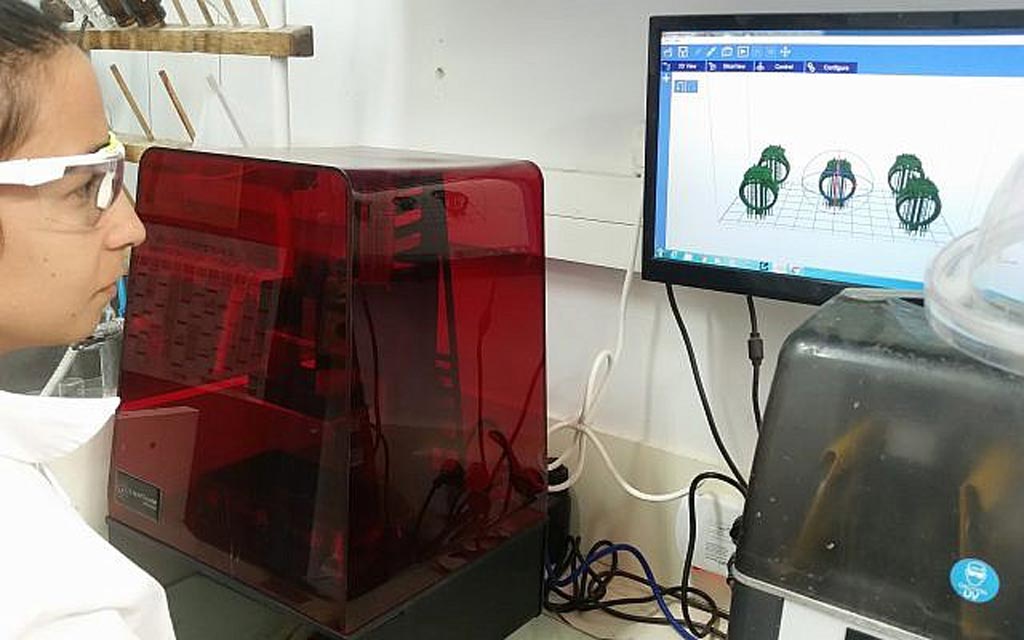 The oral dosage forms of the pH responsive hydrogels were 3D printed using monomer acrylic acid, a polyethylene (glycol) diacrylate (PEGDA) cross-linker, and a thyroperoxidase (TPO) photoinitiator. The technology is based on photo-polymerization of photo-reactive compositions within a bath filled with a polymerizable ink, usually by ultraviolet (UV) digital light processing (DLP), which allows high resolution, complex structures, low printing cost, and large build size.
The printed structures can release drugs at a higher pH, enhancing drug absorption in the intestine. According to the researchers, the flexibility in design and manufacturing of the structures, the large surface area possible, and the complex geometries can be utilized for personalized, programmable delivery systems, with a variety of materials and functional properties that cannot be fabricated by conventional pharmaceutical manufacturing methods. The technology was presented at the 3D Printing and Beyond 2nd annual conference, held during November 2018 in Jerusalem (Israel).
"The custom-printed pills are made out of a hydrogel in which the medication is inserted. The substance has the consistency of malabi, a Middle Eastern milk pudding," said Professor Shlomo Magdassi, PhD, head of the Hebrew University's 3D and Functional Printing Center. "The technology enables the creation of pills with complex designs, from star-shaped to crystalline to round, that can expand, change shape and be activated on a preset schedule. This is currently not possible, or very expensive to do, in conventional pharmaceutical manufacturing techniques."
"The flexibility enables the capsules to expand or release their medication at the location they need to target. For example, a tablet can be printed that can swell in the stomach to give a feeling of fullness, or to only release its medication in the intestine, where acidity is lower than in the stomach," concluded Professor Magdassi. "These 3D printed objects will be able to change shape through contact with water, or humidity – enabling them to open only under certain conditions. It will also allow doctors to more specifically tailor the dosage of the drugs to individual patients."
Related Links:
Hebrew University

Latest Health IT News
Other channels