Artificial Intelligence Could Challenge Role of Doctors
By HospiMedica International staff writers
Posted on 23 Nov 2018
Artificial intelligence (AI) systems, which simulate human intelligence by learning, reasoning, and self-correction, have the potential to be more accurate than doctors at making diagnoses and performing surgical interventions, according to a new study.
Researchers at the Swiss Federal Institute of Technology (ETH; Zurich, Switzerland), McGill Institute for Health and Social Policy (IHSP; Montréal, Canada), and University Hospital Zürich (USZ; Switzerland) met to raise the question of whether machines will ever completely replace doctors. Their opinions were published on November 7, 2018, in BMJ.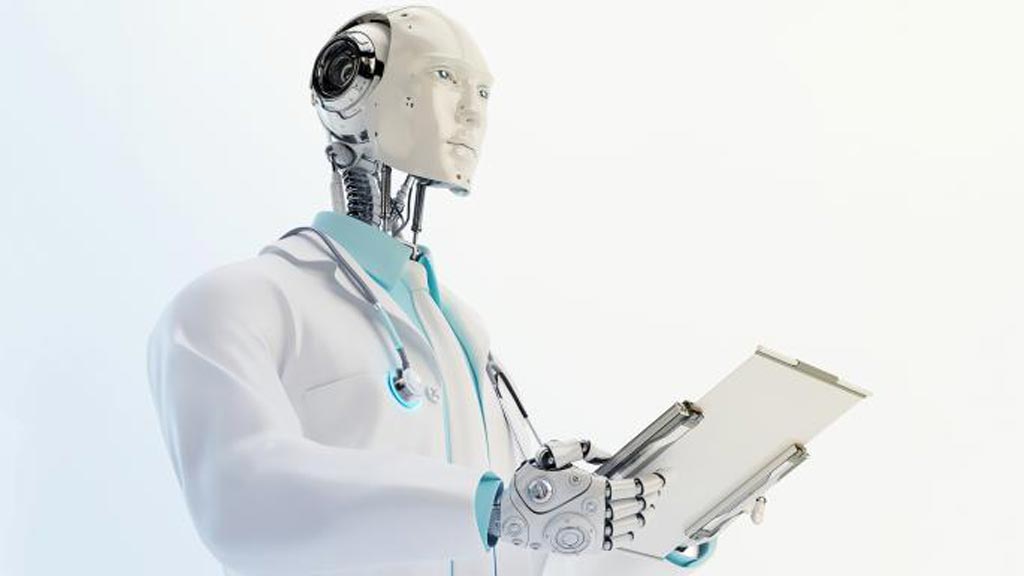 According to Jörg Goldhahn, MD, of ETH, the answer is yes. AI has a near unlimited capacity for data processing and subsequent learning, and can do this at a speed that humans cannot match. In addition, it is not subject to the potential bias seen in human learning due to cultural influences and links with particular institutions. And while the ability to form relationships with patients is often presented as an argument in favor of human doctors, Goldhahn suggests that this may also be their Achilles heel. Trust is important to patients, but machines and systems can be more trustworthy than humans if they can be regarded as unbiased and without conflicts of interest.
"The notion that today's physicians could approximate this knowledge by keeping abreast of current medical research while maintaining close contacts with their patients is an illusion, not least because of the sheer volume of data," concluded Dr. Goldhahn. "Introducing AI-driven systems could be cheaper than hiring and training new staff. They are also universally available, and can even monitor patients remotely. Doctors as we now know them will become obsolete eventually."
But co-authors Vanessa Rampton, PhD, Branco Weiss fellow at IHSP, and Professor Giatgen Spinas, MD, of University Hospital Zürich, disagree. They maintain that machines will never replace doctors entirely, because the inter-relational quality of the doctor-patient relationship is vital and cannot be replicated. While they concur that AI will increasingly be able to perform tasks that humans do today, doctors are better at dealing with the patient as a whole person. Doctors can relate to the patient as a fellow human being, building a relationship that takes into account an individual patient's preferences, values, and social circumstances.
"Computers aren't able to care for patients in the sense of showing devotion or concern for the other as a person, because they are not people and do not care about anything. Sophisticated robots might show empathy as a matter of form, just as humans might behave nicely in social situations, yet remain emotionally disengaged because they are only performing a social role," said Dr. Rampton and Professor Spinas. "Feeling they've been heard by someone who understands the seriousness of the problem and whom they can trust can be crucial for patients."
"Most importantly there will be no cure for some patients; care will be about helping them have the best quality of life possible with their condition and for the longest time. Here doctors are irreplaceable. Robots cannot understand our concern with relating illness to the task of living a life," they concluded. "As the Harvard professor Francis Peabody observed in 1927, the task of the doctor is to transform 'that case of mitral stenosis in the second bed on the left' into the complex problem of 'Henry Jones, lying awake nights while he worries about his wife and children'."
Related Links:
Swiss Federal Institute of Technology
McGill Institute for Health and Social Policy
University Hospital Zürich

Latest Health IT News
Other channels