Innovative BP Monitor Interacts with Amazon Alexa
By HospiMedica International staff writers
Posted on 26 Dec 2018
A new blood pressure (BP) monitor can ask Alexa to set reminders, compare BP across different dates and times of day, and flag higher-than-usual readings.
The Omron Healthcare (Kyoto, Japan) Omron Alexa skill connected blood pressure monitor pairs with Alexa via the proprietary Omron Connect mobile application, allowing users to ask Alexa to connect with and open their app, locate and read back their latest BP reading, calculate their average BP reading over a day, week, or month, and compare readings across different dates and times of day. The Omron Connect app syncs with all of Omron connected blood pressure monitors so users can store, track, and share their heart health data with their doctors so as to optimize treatment plans.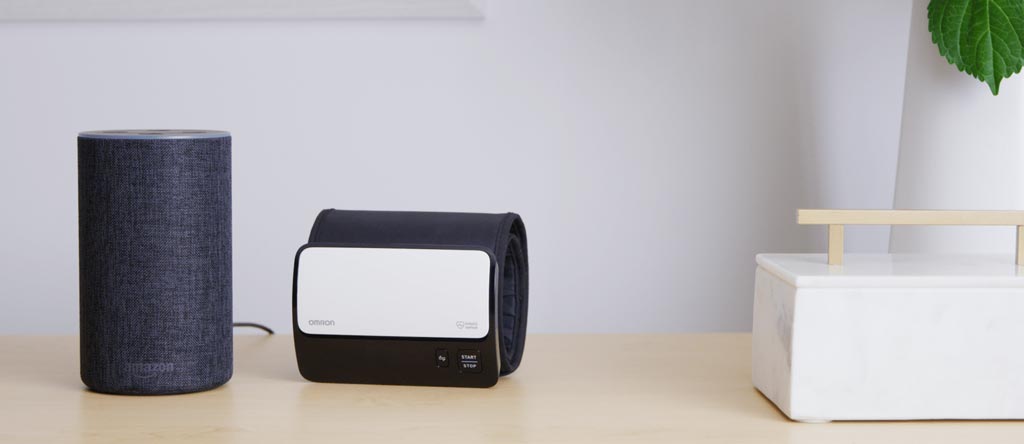 Working through the Omron Connect app, the Omron Alexa can also warn users when higher-than-normal BP readings are detected, and provide guidelines and tips in order to ensure accurate BP measurement. Patients who use Alexa can also set reminders to encourage regular BP monitoring and better heart health habits. The Omron Connect app is compatible with Alexa-enabled devices such as the Echo or Echo Dot, and can be downloaded for free from the Apple iOS or Google Play stores.
"With our Going for Zero mission, we're focused on helping people build better habits for their heart health and adding our proprietary Omron Alexa skill is a major stride in that direction," said Ranndy Kellogg, president and CEO of Omron Healthcare. "Your blood pressure provides important health insights. Monitoring it regularly empowers you with knowledge, helps you act on your numbers sooner, and can even save your life."
The partnership with Omron Healthcare is just one of the dozens of initiatives designed to make Alexa an important tool regarding the future of health care. In 2017 Amazon worked with Merck (Darmstadt, Germany), offering a prize to developers building Alexa skills for diabetics. In 2018, the Arcadia Group (Atlanta, GA, USA) released an exclusive lineup of home health products, branded as Choice, that includes blood pressure and blood glucose monitors.
Latest Health IT News
Other channels