Oscillometric Smartwatch Monitors Blood Pressure Continuously
By HospiMedica International staff writers
Posted on 01 Jan 2019
An innovative wristwatch with an inflatable cuff built directly into the band measures blood pressure (BP) at the wrist.
The Omron Healthcare (Kyoto, Japan) HeartGuide wristwatch is based on oscillometric measurement--the inflation of a cuff to measure systolic and diastolic pressure--at the wrist using patented, miniaturized components, some no larger than a grain of rice, including inflation pumps, valves, and semiconductor chips. The watchband itself is made of a flexible synthetic material, five times stronger than steel, which was developed for the airbags of the National Aeronautics and Space Administration (NASA; Houston, USA) Mars Lander.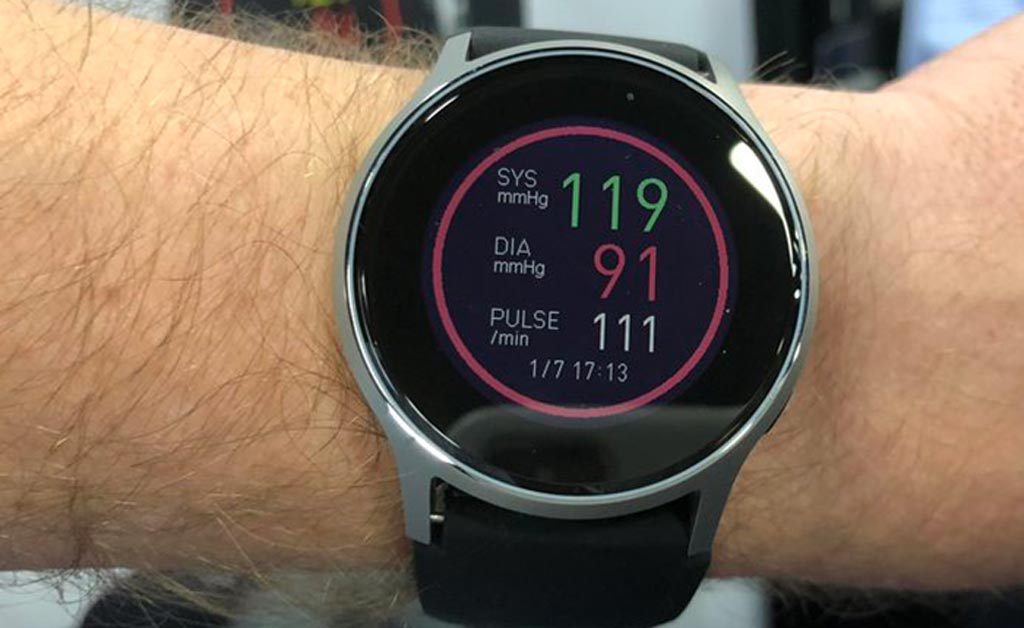 The strong, yet flexible, material allows the band to inflate to take a BP reading while withstanding air pressure and maintaining its shape to ensure accurate measurement. In addition, the device measures daily activity, heart rate and sleep quality, and can be programmed to take a BP reading during sleep. A single charge is sufficient for between 30 and 50 inflations, meaning that the watch should only need recharging once or twice a week. HeartGuide comes in three sizes (S, M, and L) to ensure accuracy and provide better fit and comfort.
HeartGuide is linked to the Omron Connect App, which allows users to store, track, and share their heart health data with their doctors for deeper heart health insights. Connect App can store a range of data collected including BP and heart rate. An easy-to-navigate, user-friendly interface features an intuitive dashboard that conveniently charts and graphs data--viewable by day, week, month, or year--making it easy for users to keep close watch on heart health trends.
"The wearable HeartGuide tracks sleep quality, and can be programmed to take a blood pressure reading while you sleep," said Ranndy Kellogg, president and CEO of Omron Healthcare. "Heart attack risk is higher in the last phase of sleep and in the morning. Checking blood pressure during sleep is an important option for hypertensive patients and an advancement in our pursuit of Going for Zero, the elimination of heart attack and stroke."
"Too many people their blood pressure is nothing more than two numbers - 140 over 90 or whatever - there's no meaning to it. We're trying to give meaning to it," said Jeff Ray, executive director of business and tech at Omron. "We can really start looking at the predictive world. As we start looking at creating your own personal baseline of health, where someone needs to worry about is when they deviate from the baseline. The day may not be too far off when we can tell people days and weeks before that a heart attack or stroke is imminent."
Latest Health IT News
Other channels