Drone Delivery System Transports Samples Between Hospitals
By HospiMedica International staff writers
Posted on 05 Jun 2019
Swiss Post (Bern, Switzerland) is laying out a drone delivery system to convey laboratory samples between hospitals that will arrive function twice as fast as road transport.
A pilot study, carried out in collaboration with the Federal Office of Civil Aviation, Skyguide, which monitors Swiss airspace, and local authorities, will use the drones to transport urine and blood samples five to ten times a day between University Hospital Zürich (USZ; Switzerland) and the USZ Irchel campus, which are 2.5 kilometers apart. The time savings are expected to help patients, for example those under anesthesia, waiting for laboratory results.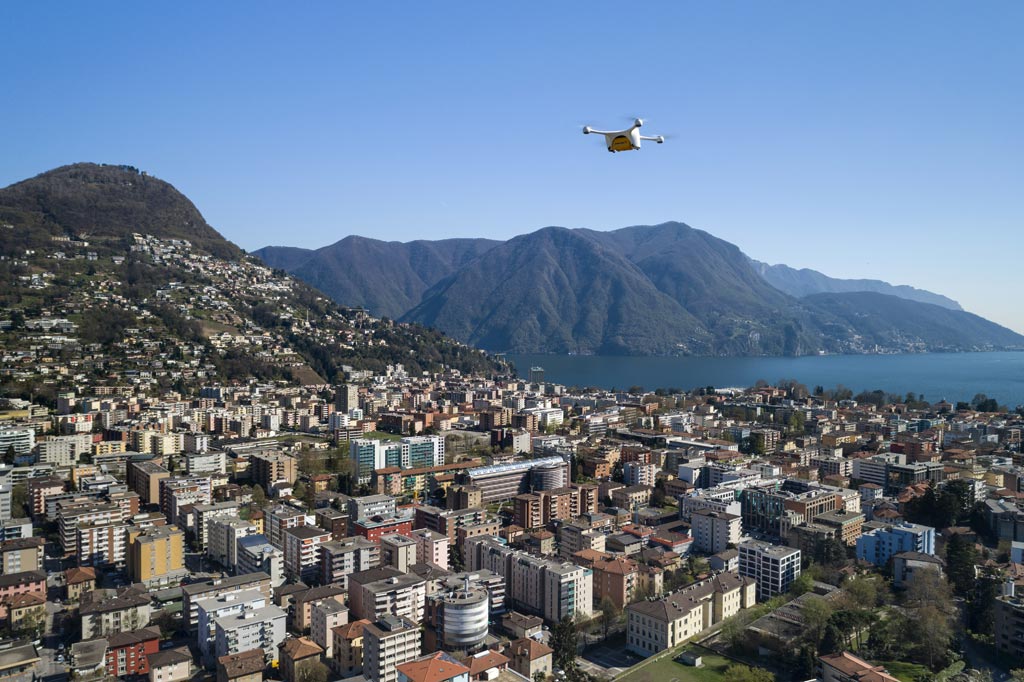 Similar pilot studies were carried out in Lugano between Ospedale Italiano and the Ospedale Civico, two hospitals belonging to the EOC group, which are also located 600 meters apart. The pilot study, which began in March 2017, conducted 2,100 flights without any problems. And as of December 2018, Swiss Post regularly transports lab samples across the Zurich lake basin on behalf of Zentrallabor Zürich. The route, which is 5.8 kilometers long, crosses Lake Zurich to link the ZLZ emergency laboratory at Hirslanden Klinik Im Park with the main lab in Zollikon, and is five times faster than conventional road transport.
"All findings from the various drone projects are of central importance and enable procedures to be improved. Swiss Post not only wants to know how beneficial these drones are to hospitals and labs, but also how residents are responding," stated Swiss Post spokesman Olivier Flüeler. "Experiences gained in Lugano, Bern, and Zurich are good. The drones are flying for medical purposes since consignments in this sector are often urgent, and the speed at which they are delivered can be crucial. This is why they are generally widely accepted."
Swiss Post has also started experimenting with other futuristic delivery methods. In September 2016 it sent small, autonomous robots out onto city pavements and pedestrian zones to deliver packages in a series of tests authorized by Switzerland's Federal Roads Office. The robots were designed to deliver special mailings, including packages that require flexible, rapid local delivery, such as food or medicine. The tests, conducted in Bern, Köniz, and Biberist, were the result of a partnership with British company Starship Technologies.
Related Links:
Swiss Post
University Hospital Zürich

Latest Health IT News
Other channels