Orthopedics Centre of Excellence Planned for Guy's Hospital
By HospiMedica International staff writers
Posted on 11 Dec 2017
Johnson & Johnson (JNJ; New Brunswick, NJ, USA) Managed Services and Guy's and St. Thomas' NHS Foundation Trust (London, United Kingdom) have entered into a 15-year partnership to deliver an Orthopedics Centre of Excellence.
The new partnership between JNJ Managed Services and Guy's and St. Thomas' NHS Foundation Trust is designed to optimize the standard of care for orthopedic patients by addressing challenges facing the NHS highlighted in two recent reports by Lord Carter and Professor Briggs, which attempt to address increasing resource challenges in the United Kingdom, partly due to changing demographics that project that by 2030, there will be around 15 million people in the United Kingdom over the age of 65.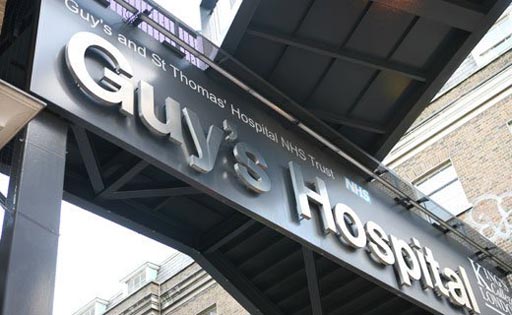 As part of the agreement, the orthopedics center at Guy's Hospital will be expanded and redeveloped, allowing more patients to have access to services. Plans include the development of an additional operating theatre in year one, and eight new state-of-the-art theatres by the end of year three. JNJ will also streamline the supply chain to procure devices, surgical instruments, and implants needed for orthopedic surgery. The Center of Excellence will also provide a hub for education and training, and offer a dedicated space to facilitate leading-edge research.
"The Johnson & Johnson Managed Services partnership will further increase the time that frontline clinicians can focus on patient care and enable us to identify opportunities to improve the supply chain," said Peter Earnshaw, clinical director of surgery at Guy's and St. Thomas'. "Through the development of new operating theatres, it will also increase capacity so that we can treat more patients more quickly and will give our clinical teams opportunities to be at the forefront of new developments in orthopedic care."
"This latest collaboration is testament to our ongoing commitment to Guy's and St. Thomas' NHS Foundation Trust, and our commitment to join forces with health care systems to help them address their most pressing challenges," said Michelle Brennan, Company Group Chair of JNJ Medical Devices Europe, Middle East, and Africa.
Related Links:
Johnson & Johnson

Guy's and St. Thomas' NHS Foundation Trust
Latest Hospital News News
Other channels