Advantech Launches One-to-One Thermal Screening Kiosk with Video AI-Integrated System to Reduce Spread of COVID-19
By HospiMedica International staff writers
Posted on 06 Apr 2021
Advantech (Irvine, CA, USA) has launched its One-to-One Visitor Thermal Screening Kiosk, the cost effective version of its Visitor Thermal Screening System that was released in 2020.
This new solution has the original solution's abilities to monitor and record events for abnormal body temperature with a real-time alarm, but at a budget-friendly price for smaller businesses. Additionally, the One-to-One Visitor Thermal Screening System is simple to assemble and has the flexibility to combine with a rugged panel PC interface and multiple peripherals for businesses to customize their total thermal kiosk solution.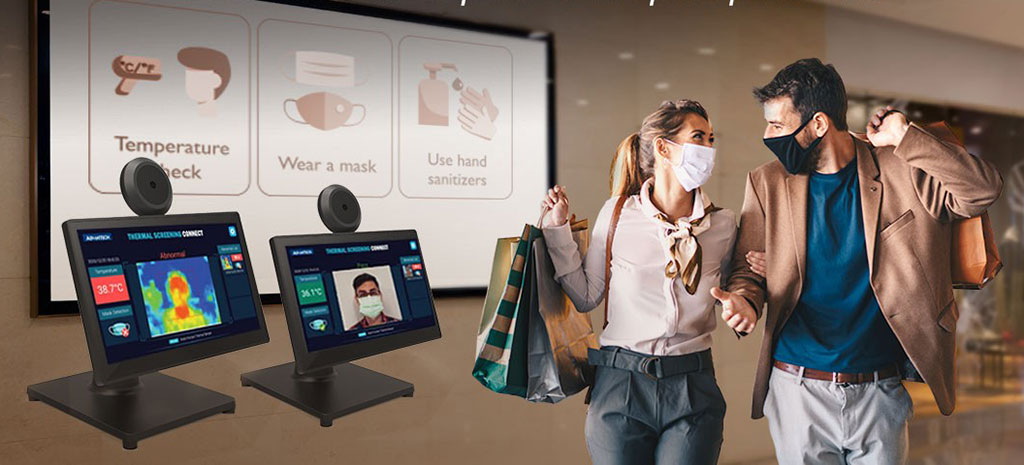 Leveraging AI-based technologies, this zero-contact thermal solution screens and monitors people individually in smaller, more intimate settings to reduce the risk and spread of COVID-19. The One-to-One Thermal Screening Kiosk features fast plug-and-play installation, a thermostat threshold for temperature hysteresis, multiple alarm settings, visitor screening results with face-capture integrations that support mask detection. It is designed for infection prevention management via human body temperature detection, and has a built-in thermal screening software that can connect Avalo human thermal sensors to provide complete thermal data; it also integrates with the video analysis on Advantech's USC-130.
"Our original Visitor Thermal Screening System can support the screening of 30+ people at one time, which is great for larger venues like malls, stadiums, corporate offices, etc., but was not ideal for smaller businesses," said Sarah Yang, product engineer at Advantech. "Listening to our clients' feedback, we developed a cost-effective version of this system to help detect temperatures at a smaller scale, within budget, at private medical practices, supermarkets, small businesses and more. Between our original solution and the new One-to-One Visitor Thermal Screening Kiosk, businesses large and small can leverage thermal data and imagery to better mitigate risk."
Other channels