Philips to Highlight Healthcare Innovations at MEDICA 2017
By HospiMedica International staff writers
Posted on 15 Nov 2017
Royal Philips (Amsterdam, the Netherlands) will be showcasing innovative solutions, which help remove the bounds of care by seamlessly connecting people, technology and data, at MEDICA 2017, the world's leading medical trade fair taking place in Düsseldorf, Germany, from November 13 to 16, 2017.
Visitors at Philips' booth forum will be able to take part in short talks on the solutions, technologies and people that help support seamless care, attend live interactive ultrasound demonstrations with the company's experts, and participate in its sleep virtual reality experience. Among the innovations from Philips at this year's MEDICA will be Lumify, its high-quality portable ultrasound that allows clinicians to meet patients at the point-of-care, make a faster diagnosis, and deliver care whenever it is needed.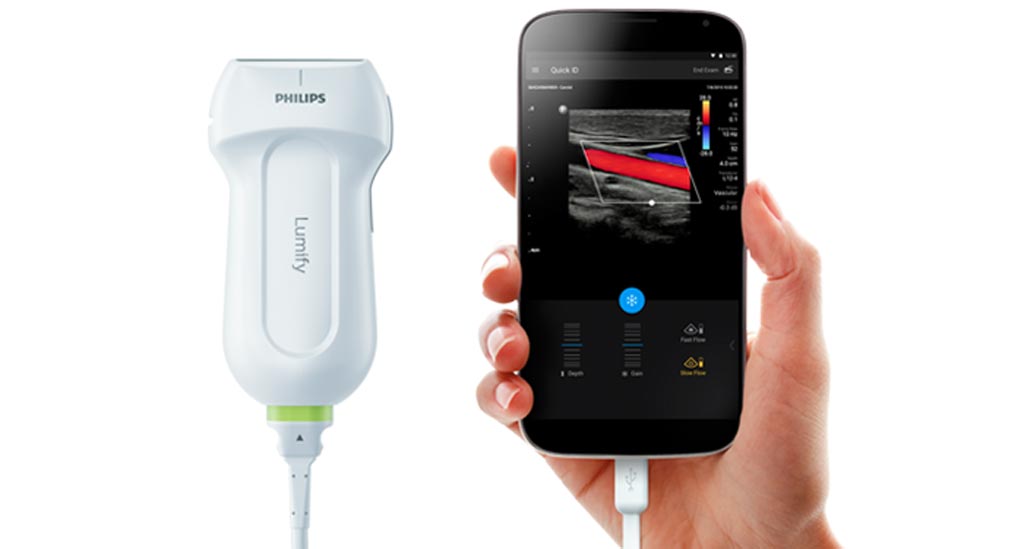 Also on display at the event will be the Philips InnoSight ultrasound system, which allows clinicians to scan patients in more of the clinical places where they deliver care. With its innovative ergonomic design and clinical versatility, it allows clinicians to bring ultrasound to patients, whether in the office, clinic, or hospital. Additionally, the company will be displaying its eL18-4 PureWave linear array transducer, which features ultra-broadband PureWave crystal technology and incorporates a multi-row array configuration to allow fine-elevation focusing capability. Philips will also demonstrate its suite of advanced visualization features that allow clinicians to acquire lifelike 3D images, including the Philips TrueVue and GlassVue, which deliver photorealistic OB/Gyn images, and aReveal automatic 3D segmentation, which allows clinicians to reveal the fetal face with a single touch.
Other channels