Richard Wolf to Present Innovative System Solutions at Germany Trade Show
By Flavio Steinbach, contributing writer
Posted on 16 Nov 2017
Richard Wolf GmbH (Knittlingen, Germany) will be presenting its product highlights under the slogan "feel the spirit of excellence" at MEDICA, the world's leading medical trade fair taking place in Düsseldorf, Germany, from November 13 to 16, 2017.
Among the product highlights from Richard Wolf at MEDICA 2017 will be its Endocam Logic 4K camera platform, comprising of the Endocam Logic 4K camera controller, a powerful and energy-efficient LED light source, a lighter, more ergonomic and autoclavable camera head, and specially-developed, light-intense endoscopes with bright edge margins. Visitors will also be able to learn more about the company's range of flexible sensor endoscopes for the Endocam Logic 4K platform, including the MAMBA vision flexible sensor cystoscope, BOA vision flexible single channel sensor ureterorenoscope, and the COBRA vision flexible dual channel sensor ureterorenoscope.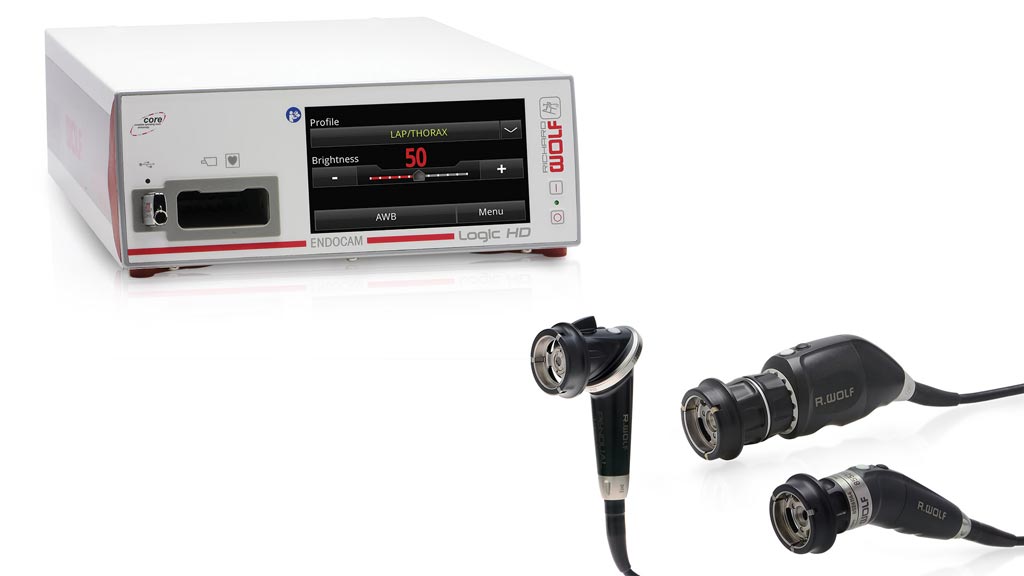 Richard Wolf will also be highlighting its fully network-based operating room (OR) management system named Core Nova with new features. Core Nova offers several different options for launching integration in the OR and ensuring efficient and universal integration of devices and systems, and can be expanded at any time independently of the initial configuration.
Other product highlights from Richard Wolf at this year's MEDICA will be its 70-watt laser MegaPulse 70+ for stone and BPH therapy in urology. The system is suited for a wide variety of treatment options and provides users with power, versatility, and an excellent cost-performance ratio. Additionally, visitors will be able to learn more about the company's Endocam Flex HD for pulmonology and urology, which features a compact design for a smaller footprint and simple, plug-and-play operation. It offers excellent image quality and brilliant LED illumination and comes with an optional camera head for the use of rigid endoscopes with conventional, optical systems.
Other channels