Metaltronica Presents Digital Mammography Systems at Medical Trade Fair
By HospiMedica International staff writers
Posted on 12 Nov 2018
Metaltronica S.p.A. (Pomezia RM, Italy) presented its state-of-the-art digital mammography systems at MEDICA, the world's largest medical trade fair held in Düsseldorf, Germany, from November 12-15, 2018.
More than 5,000 international exhibitors presented their new innovative products and applications at this year's edition of MEDICA. The event also saw a number of forums, conferences and special shows featuring specialist lectures and discussions that provided an insight into electromedicine, laboratory medicine, medical technology and diagnostics.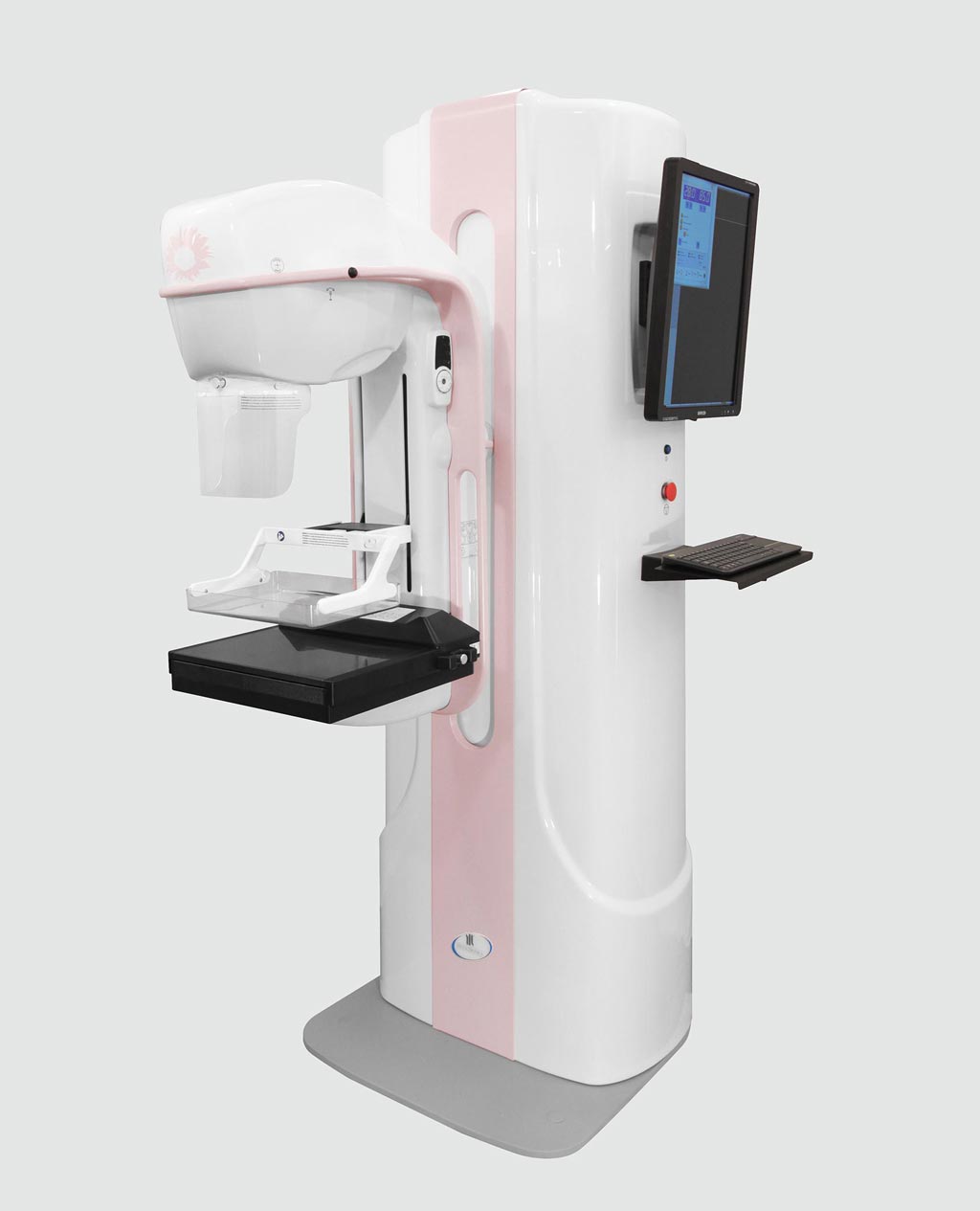 Metaltronica is a diagnostic imaging company, with a particular focus on designing mammography equipment and has two separate product lines: analog and digital products. At MEDICA 2018, the company presented Helianthus C, its compact digital mammography system, alongside the Helianthus DBT (digital breast tomosynthesis) system with optimized workflow that offers radiologists a user-friendly mammography experience.
The Helianthus C is a 2D low-dose mammography system outfitted with state-of-the-art features and a most advanced full field direct conversion flat panel detector. The careful selection of all its components as well as the new design allow the optimization of work space: the extremely reduced dimensions of Helianthus C enables its installation in confined spaces, such as a small van, in completely safe and stress-free conditions.
The Helianthus DBT is a cutting-edge breast tomosynthesis system, designed with particular attention to meet the diagnostic needs of radiologists that greatly improves ease of use and operator performance while enhancing patient comfort. The Helianthus DBT provides images of outstanding quality that clearly display lesions and areas of interest while minimizing the dose level delivered to the patient, which is equivalent with that used in conventional mammography.
Other channels